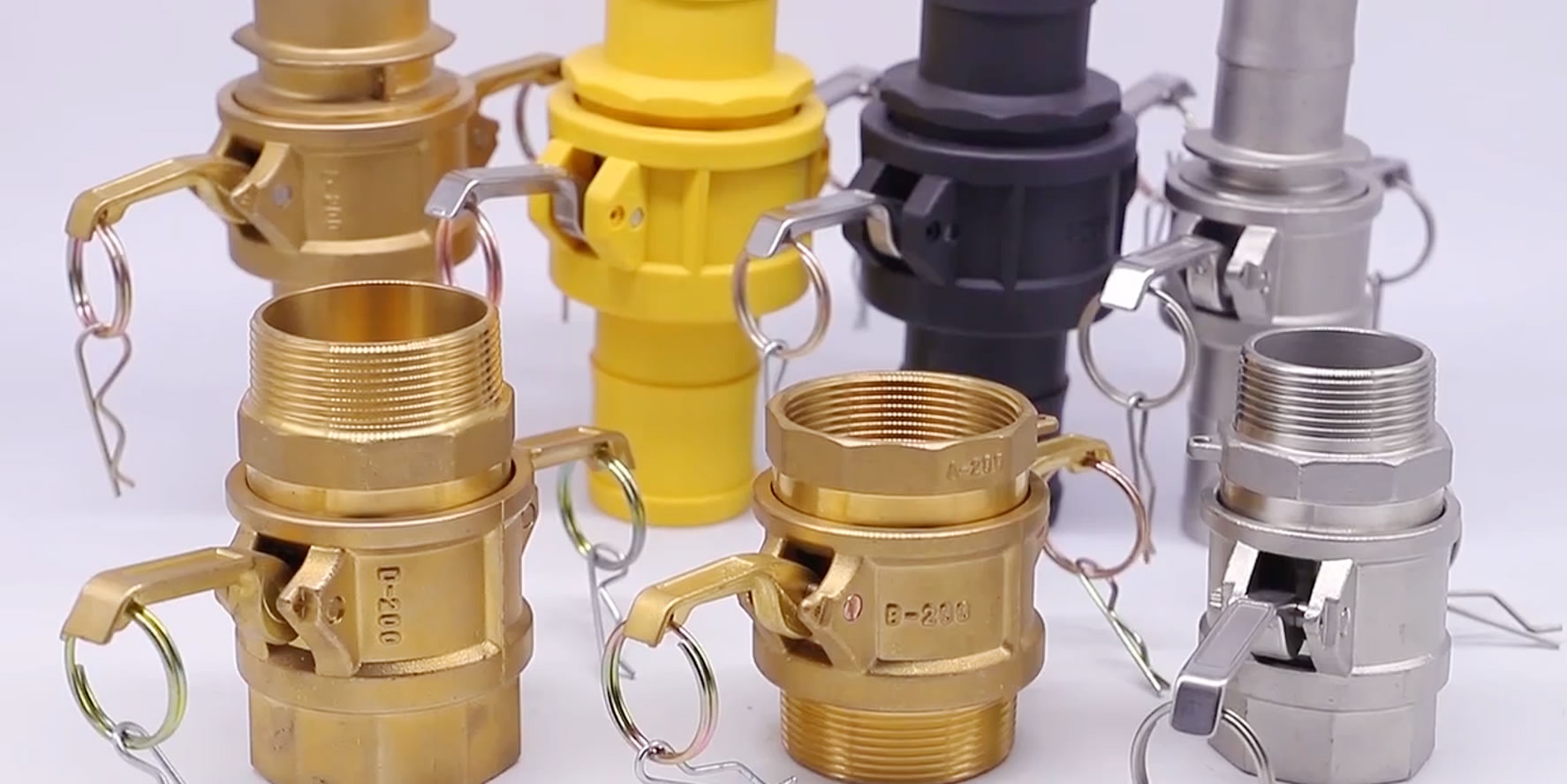 Aluminum Camlock
Camlock fittings or also known as cam and groove couplings, are becoming popular in various industries at this point. The state of the art technology of this product offers a reliable and straightforward way for attaching and detaching hoses without using any tools. Aluminum camlock is one of the best and most popular choices. Aside from easy to use, it is also very versatile and ideal for an array of diverse purposes and settings.
Uses of Aluminum Camlock
Aluminum camlock has lots of applications. It can be used to quickly connect and disconnect pipe or hose fittings on industrial containers. These are utilized in a broad range of drum and tote applications for transportation and storage of dry and liquid products.
It consists of a female cam and male grooved connector, fitting together to create a tight and firm seal.
This fitting is also used with diverse tanks, totes, as well as containers, which hold diverse materials. This is a superb choice for uses in the handling of low pressure fluid. This connects conveniently and quickly by inserting the coupling into the cam coupling and just closing the arms of the camlock. This is considered the safest and best way to connect two pipes or hoses together as the firm seal is a leak and tight preventative. It comes with safety pins that avoid the camlock arms from disconnection when in use. It comes with a cap that closes the drum hole or tote when not coupled with a hose.
Accessible in a wide array of sizes and designs, aluminum camlock is a popular option in an array of industries. Standard sizes for this fitting is ¾ inch up to 6 inches. Intermediate bulk containers usually have a 2-inch pipe, so the 2-inch size camlock is easy to find and purchase. You must have a size adapter available if you are running a 2-inch feeder line in lieu of a 4-inch line.
What are the Usages of Camlock Fittings?
The aluminum camlock fittings link two hoses or pipes as one by detaching the female adapter to one end of the hose or tube, and the make end connects to the attaching hose or tube and then pushing down the levers to make and hold a firm and tight connection seal.
Get rid of the tote valve camlock safety cap.
Connect male camlock adaptor
Attach or connect the female cam lock that is linked to the 2-inch hose to the male adaptor on the tote
Lock it in position with its locking arms.
The use of aluminum camlock takes account of chemical processing, petroleum handling, dry bulk handling, agricultural, water as well as rail car unloading. This type of camlock coupling is popular as of the fast connect style or design; it is easy and quick to create a connection.
While aluminum camlock is very versatile, there are many kinds of substances, which aren't for application with any form of camlock. This shouldn't be used for steam applications. Using this for steam is risky and could lead to an explosion. If you want more information about the uses of camlock and why it should be utilized with steam, please feel free to call us on our hotline number or send us an email. E is more than willing to answer all your concerns and queries.
It is important to buy aluminum camlock from a reliable store to assure reliability and dependability. We are happy to say that we are the leading supplier of various kinds and types of camlocks online. Call us to know how we can help you!