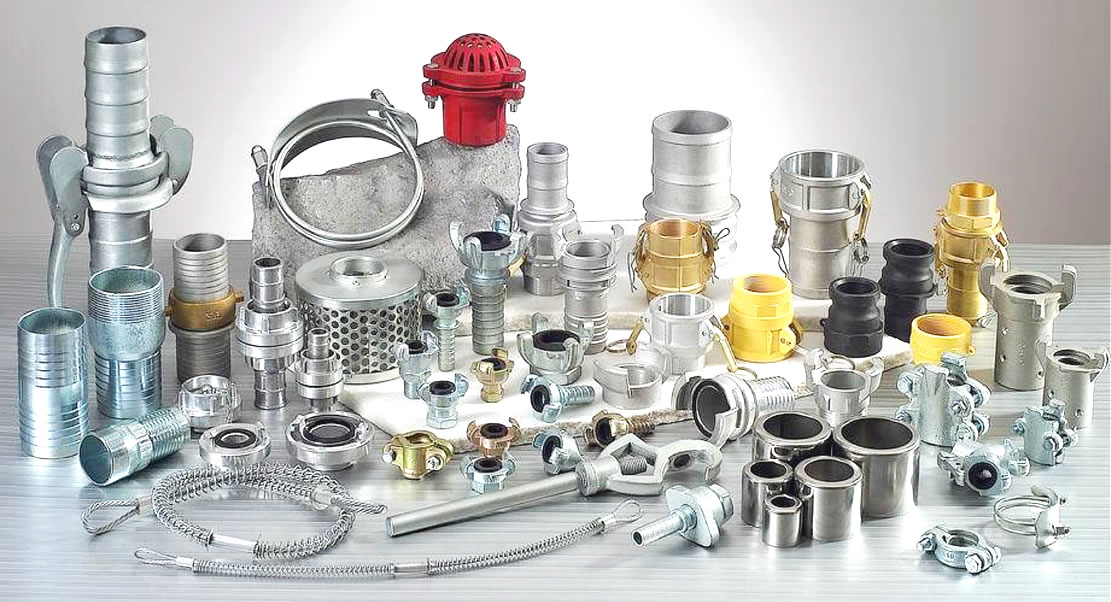 Cam & Groove Fitting
Cam & Groove Fitting, which is also called Camlock fitting. This product is used for connecting pipes and hoses. In most cases, Camlock fittings are known in many industries, including the chemical industries, mechanical industries, and the water industries. It is essential in transferring a commodity from one place to another.
What we love about Cam & Groove fitting is that they are very easy to use. You don't need any additional tools in disconnecting or connecting two halves of coupling. Aside from that, you can change them easily when necessary. Compared to the traditional method, Camlock fittings are the easiest method to connect pipes and hoses without taking too much time.
When it comes to Cam & Groove fitting, BR Industry is one of the reliable Camlock manufacturers you can trust. We are known to be in the industry for many years. Aside from supplying thousands of industries in the world with quality couplings, our products are also available at a very low cost.
As we mentioned, Camlocks are popular in every industry, including gas, oil, agriculture, and manufacturing industries. What's more, is that it is also well known for military and pharmaceutical applications.
What we are proud of with our products is that they are very versatile and durable to use. Considering that our couplings do not feature any threads, you can connect the halves without making them dirty or damaged.
The Cam & Groove fitting we offer is perfect in any environment, even in the dirtiest settings. We formulated our products to resist even in the area with frequent temperature changes. In addition to that, we also recommend Camlock fittings if you require frequent hose changes, including the industrial and petroleum chemical trucks.
How Does Cam & Groove Fitting Work?
A Cam & Groove fitting is consisting of two parts, including the female coupler and the male groove adapter. The following are the steps you need to follow in connecting and disconnecting two hoses and pipes:
The female coupler features a handle. Pull each side outwards before placing the male adapter. Make sure that the male adapter is correct in size.
When you are sure that the two halves are completely connected, slowly close the two handles to secure them.
You need to disclose the two handles at the same time. This makes sure that the adapter is consistently pulled down to the seal. Through this, you can ensure that your assembly is leak-resistant for safe and easy transmitting of liquid substances.
In disconnecting the fitting, all you need is to reverse the steps above.
Conclusion
We, BR Industry, are the one you can trust when it comes to Cam & Groove fitting manufacturing. We are using not only quality materials but also top-notch machines to make the products fast without compromising their quality work.
If you aren't sure which Camlock fitting is right for the industry you are working in, just remembered the term STAMPED. It is an acronym that helps you to remember the factors to consider in choosing the proper Cam & Groove fitting.
STAMPED means, Size, Temperature, Application, Materials used, Pressure rating, End connections and fittings (usually the thread type), and the Delivery fee.
With that in mind, you can find the best Cam & Groove fitting. If you still have questions in mind, you can send them to our customer support. Our staff will assist you in just a few minutes. Keep in mind that in every industry, Cam & Groove fitting is essential. So, call us now, and we will send you our best and quality-made Camlock couplings that are reasonably priced.