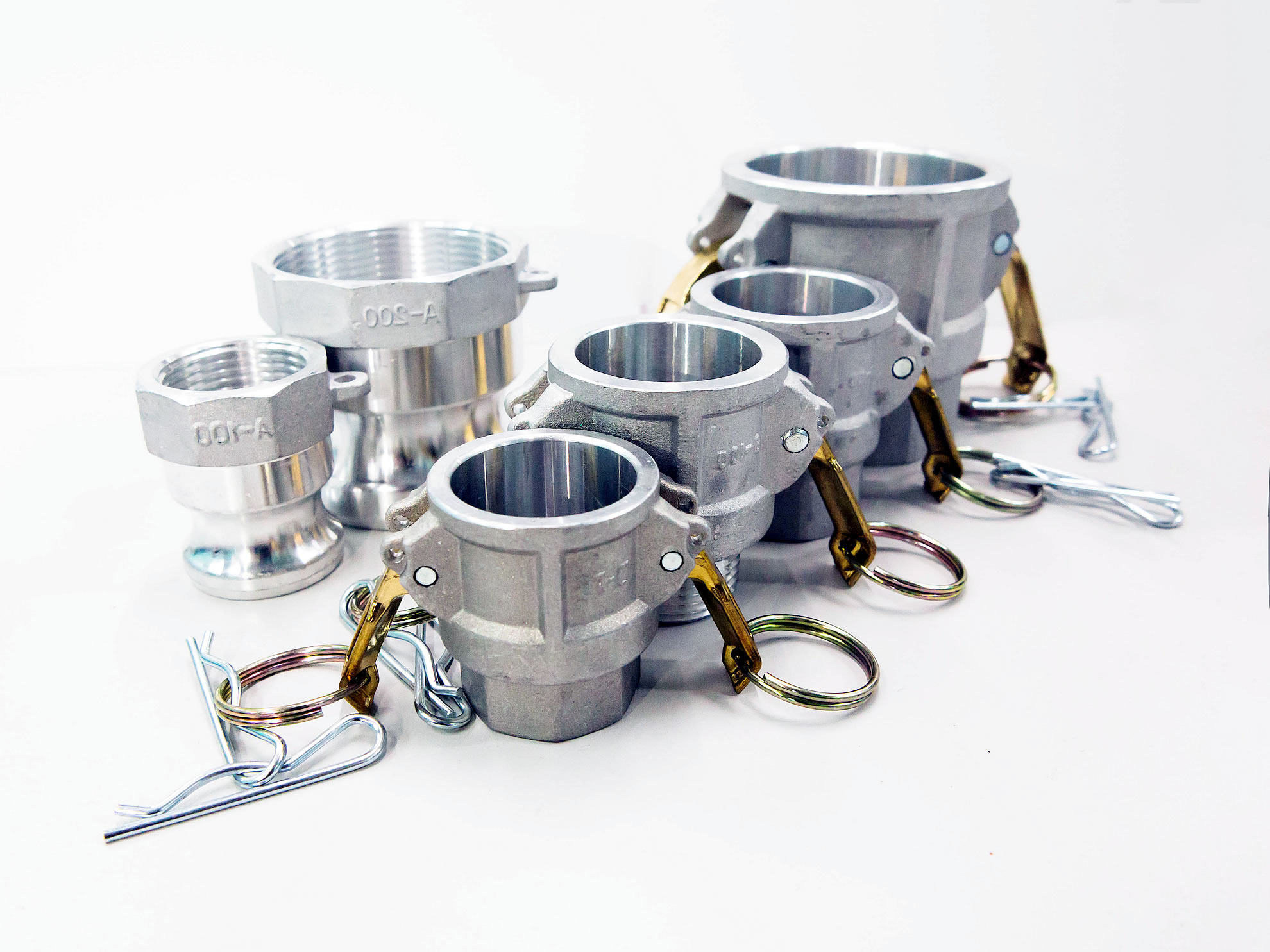 Camlock Coupler Types
Are you currently in search of the best Camlock coupler types that matches your needs? If so, we got your back. We, BR Industry, serve hundreds to thousands of companies around the world that use Camlock fittings. We are in the industry for many years. With years of experience, we have established high-quality and best-priced Camlock fittings that are easy and convenient to use. Our main goal is to give our customers 100 percent satisfaction by giving them top-notch products made from high-quality materials.
In this post, we are going to provide you the different types of Camlock couplers you can find from us. So, if you want to know more about it, then keep on reading.
Before we move on to the Camlock coupler types, let us know first what this product is.
What is a Camlock Coupler?
A Camlock coupler is a type of hose coupling. It is a well-known product in chemical industries, water industries, construction industries, and mechanical industries. This particular product is mostly used in those industries because it is the most reliable and simplest way of disconnecting and connecting two hoses. With this, you can disconnect and connect two houses conveniently and easily. What's more, is that it can be done without following complex instructions and using hard-to-use tools.
Materials Used for Making Camlock Couplers
Different companies follow different procedures and use a wide array of materials in creating high-quality Camlock couplers. The most popular materials in making a Camlock coupler include polypropylene, brass, aluminum, and stainless steel.
Considering that you don't need to use any threads and other tools, Camlock couplers are commonly used in dirty settings, such as fuel or chemical tanker trucks and septic tank pump trucks. Aside from that, it is also a perfect product to use, especially when you need to connect and disconnect two hoses more frequently.
If you used Camlock couplers for industrial applications, it would be best if you will place them in an area where a rapid flow of chemicals takes place. On the other hand, if you will use them in factories, you may consider placing them in an area where ink, paint, and dye medium transfers happen.
Camlock Coupler Types
Generally, there are six total types of Camlock couples. Each type is represented in letters. The following are the most used types of Camlock couplers in different industries, including the ones mentioned above.
Type A – It is a male end adapter that comes with a female thread
Type B – A female end coupler that comes with male thread
Type C – A coupler that comes with hose barb or shank
Type D – A single coupler that features a female thread
Type E – A single coupler that comes with a shank
Type F – The last type of coupler that features a male thread.
Conclusion
As we mentioned earlier, Camlock couplers are ideal for most industries, especially those with dirty settings. If you are in an industry that requires high-quality Camlock couplers, you should not look further than BR Industry.
We are in the service for many years. With that, we can guarantee to provide you with top-rated Camlock couplers that offer long-lasting services. Apart from that, each type of Camlock coupler we offer is available on a customer-friendly budget. For many years in the service, we had worked with well-known companies in the world, such as Chevron, Aqua, and Heavy Industries.
All the achievements we have are because of our perseverance to manufacture only the best products. BR Industry is here to assist you whenever you need the best and quality-made Camlock coupler.