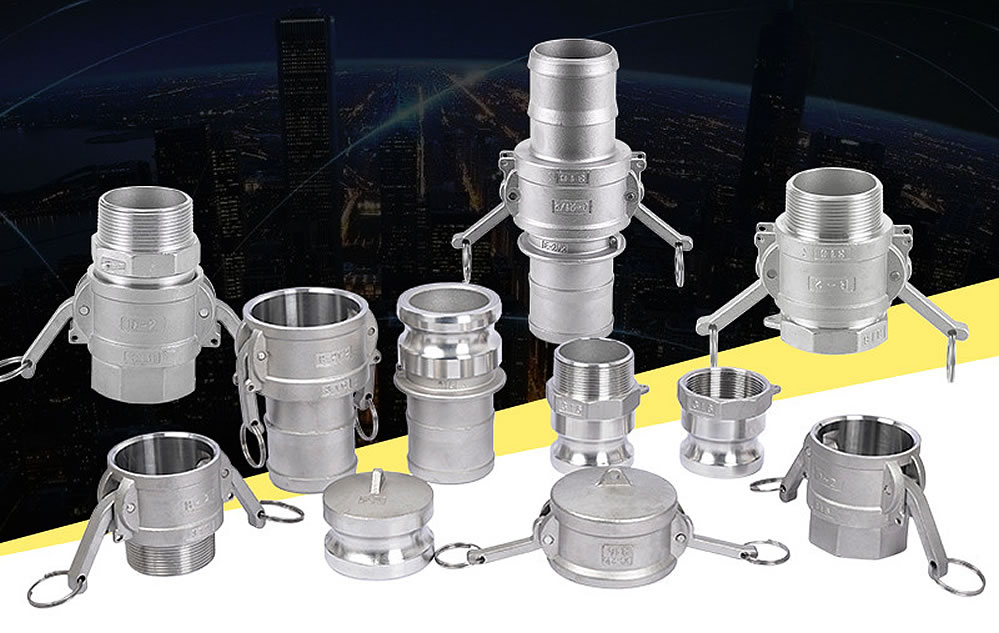 Camlock Dust Cap
An open-end in an inactive pipeline allows dust to enter, causing damage to any system. Aside from dust, an open system can attract rain and even small animals, compromising sanitation, and quality over time.
When a pipeline is contaminated, it can slow down operations, affect production, and impact the entire business. While it is possible to get rid of an unknown substance in the pipeline, it can cost you an arm or a leg.
We invest in high-end technology to satisfy our market's growing demands. We are backed by a team of capable professionals who have in-depth expertise in manufacturing Camlock fitting and connectors. We have also streamlined our process and ensured all our products' quality.
As the industry's leader in Camlock fittings and connectors, we stock all sizes of caps for various pipelines and systems. We have small, medium-sized, and large Camlock dust caps to choose from, making the selection process less stressful than before.
Our Camlock dust cap is forged. It is made to be durable, impact-resistant, and long-lasting, saving time and cutting unnecessary expenses. We also use 100% authentic and high quality materials to design and manufacture our fittings.
Stainless steel body material. Our Camlock dust cap is rust-resistant and can withstand the test of time because we use stainless steel. We also utilize brass, aluminum alloy, and other components upon the client's request.
They are packed with safety clips, rings, and pins. Each is also steel plated to take its quality and functionality to the next level. The clips, pins, and rings are as sturdy as the Camlock dust cap itself.
Different applications. Our Camlock dust cap can be used in fire protection, oil, chemistry, mining, food, and agricultural industries, making it a flexible investment.
Developed to protect pipelines. Leaving your pipelines open allows dust, rain, and other elements to enter, affecting their performance. Using a Camlock dust cap can give business owners peace of mind.
It is not a simple dust cap. It protects pipelines from dust and avoids other elements effectively, making it a complete and versatile package for all.
It is relatively priced. Our Camlock dust cap is available at a fair rate. Whether you want to cover your pipeline with a quality Camlock cap or are on a tight budget, you will be in good hands with BR Industry CO., LTD.
A pipeline is commonly used in various sectors, including marine, agricultural, or sanitary environment. But a quality pipeline is not enough to remove any contamination. Investing in a Camlock dust cap is ideal, which can cover your system tightly. It is corrosion resistant and can last for years with minimal maintenance. When you have decided to invest in a pipe fitting but don't know where to start, schedule a consultation with us today.