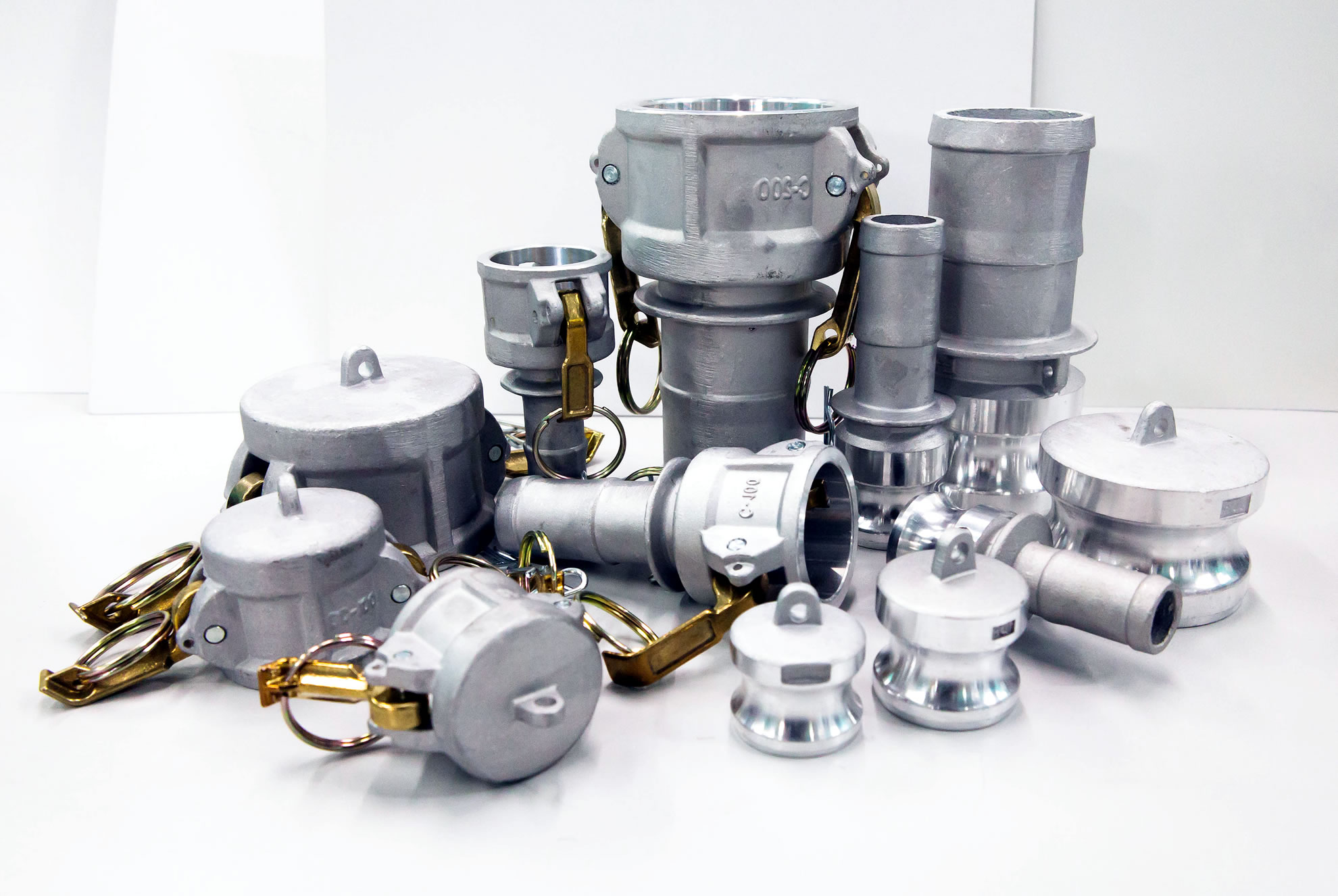 Camlock Fittings
Camlock fittings, which are popularly known as cam and groove couplings, are one of the industrial products with very high demands in the market. Most industries are using this, from the water industry to the mechanical industry.
Many people love this small but reliable product. This is because it allows you to connect and disconnect pipes and hoses easily and without using extra tools. Aside from being easy to use, Camlock fittings are both versatile and flexible. What's more, is that you can use it in almost every setting.
For those who don't know, they are designed for heavy and sturdy duty. In connection to that, they are perfect to use in industrial, military, agricultural, and homebrew environments. In most cases, Camlock couplings are commonly seen in industrial environments. This is because of the large-sized hoses in the said industrial setting.
If you already have a brief background about Camlock fittings, you may be wondering about their common uses. Well, you are in the right place. In this post, we are going to provide you their common applications.
So, if you want to know more about it, then keep on reading!
Common Camlock Fittings Applications
As we mentioned earlier, they are designed to connect two hoses for easy transmission of both fluid and dry materials from one place to another.
They can be used in different ways. Considering that they can be used in any industry, you can expect that they can be used in transferring sand, fuel, water, or even food.
Considering that Camlock fittings accommodate a wide range of dry and liquid substances, it is always important that you will pick the one made from high-quality materials and can do the job well.
In that case, we are here to help you. At BR Industry, we produce top-notch fittings made from high-quality materials. The good news is that each of our products is available at a low price.
The following are the materials we use to produce them and their designated applications.
Camlock fittings that are made from stainless steel are designed for transferring corrosive, acid, and alkali materials. On the other hand, Camlocks that are formulated using brass materials are designed to be used on transferring salty water. Unlike the stainless steel Camlocks, this one is not ideal to be used for transmitting alkali and acid substances.
Another material we use for designing superb Camlocks is the combination of Nylon and Polypropylene. These two materials are perfect and can handle transferring liquid substances. They are usually used in both agricultural and chemical industries. Lastly, we also have them made from aluminum alloy. This type of Camlock is perfect to be used in transferring oil, water, or the combination of the two substances.
Conclusion
Even though we mentioned that Camlock fittings are designed to be used in most applications, there is still one thing where you can't use them. Our products are not designed to be used for steaming purposes. If you use Camlock products for this application, it could lead to danger and even explosion.
There is no doubt that they are very handy. Thus, you should know and understand where and how to use it to avoid risks. Another important factor that needs to be taken into consideration when buying them is its size.
If you are not sure which size of Camlock is ideal for your requirement, you may ask our staff, and they will answer your queries in just a few minutes. At BR Industry, we can guarantee to provide you quality and well-functioning Camlock fittings.