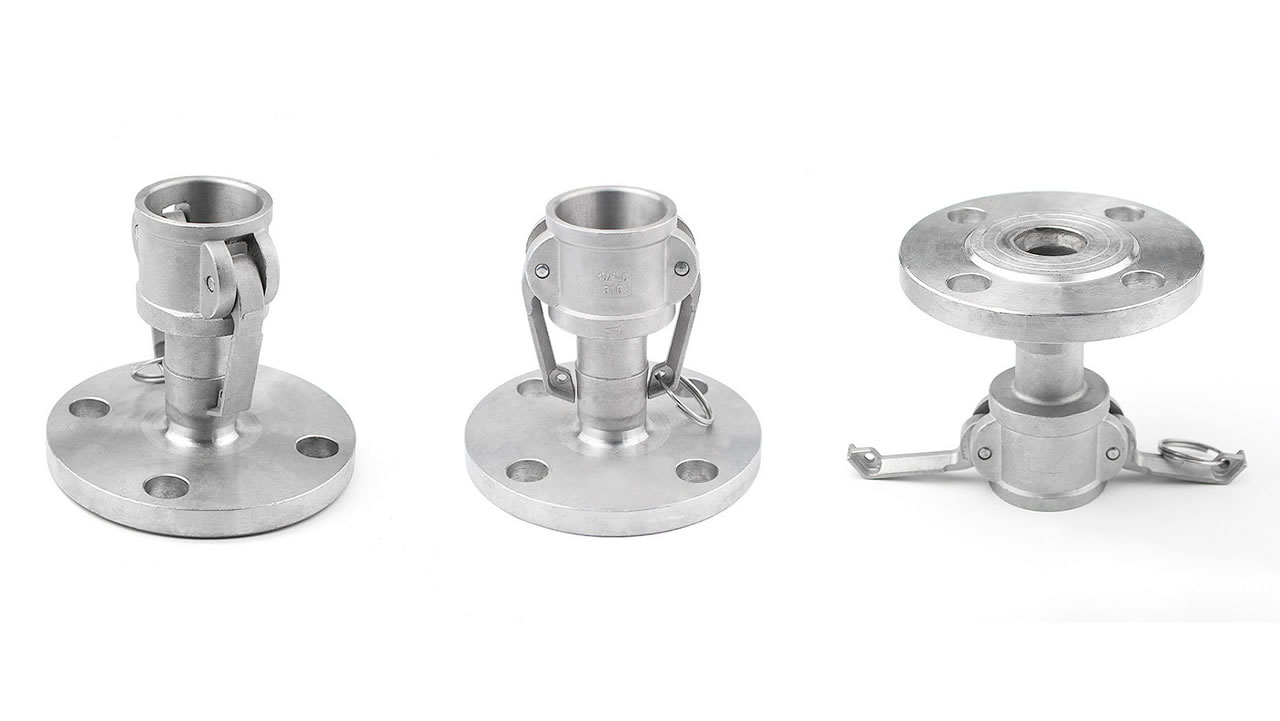 Camlock Flange
Generally, Camlock fittings, sometimes called Camlock Flange, are designed to be used in connecting hoses. One of the good things we love about Camlocks is that they are available in a wide range of types and sizes. What's more, they are also made using various materials.
With Camlock flange, you don't need to use the time-consuming, unsafe, and traditional nut, drift pin, and bolt flange methods in connecting pipes. With Camlocks, you can easily connect two hoses as it features a joint or a lever that perfectly fits both ends of the hose pipes.
The Best Manufacturer of Camlock Products
Are you working in the mechanical or the water industry? If so, you know the importance of using high-quality Camlocks.
Considering the generation today, the number of Camlock manufacturers is rapidly increasing. That's why most buyers find it hard to purchase a well-functioning Camlock.
If you are one of those individuals who have a hard time picking a high-quality Camlock, we got you covered. At BR Industry, we are known for supplying popular industries around the world with the best Camlock products.
For many years of producing and supplying products, we have established our reputation as one of the best Camlock manufacturers worldwide. We offer our products at the lowest possible amount to help those with a tight budget to avail our products. Despite being inexpensive, our formulation does not compromise the quality of our products. So, you can still rest assured that you will be getting a Camlock flange that exceeds your expectation.
Uses of Camlock Flanges
The following are the possible uses of Camlock flanges. Read on to know more about it.
Agriculture Industry
One of the common items you can see in the agriculture industry is the Camlock flange. One of the benefits of availing of our Camlock products is that they are resistant to acid. That's why you can use them in connecting hoses that transfer farming sprays. It also helps you to reduce time in tank refilling.
Paint, Dye, and Ink Manufacturing Industry
Camlock products are also relevant in companies that produce paints, dyes, and inks. Most manufacturers of inks, dyes, and paints are changing their pipes more frequently to find out the best and ideal combinations of products. As we mentioned earlier, our Camlock couplings are made from high-quality materials. This means that they can resist the outside temperature and protect the component seals.
Drum Filling
Another use of Camlock products is that it allows easy and convenient drum filling. You can integrate these products into the whole arrangement, enabling you to fill the compound barrels immediately. Camlock flanges have several uses in drum filling, such as for suction, vacuum service, and delivery purposes.
Conclusion
To sum it up, Camlocks are very useful in almost every industry. You can use it for transmitting several substances, such as inks, dyes, paints, oil, water, and more. That's why it is used in agriculture, paint, ink, and dye manufacturing, and drum filling.
If you are amazed at the different benefits offered by the Camlock flanges, you may be encouraged to purchase your own, which you can use for connecting two hosing pipes in your property. In that case, we are here to help you.
At BR Industry, we always want the best for you. By offering only the highest quality Camlock products, we can say that we are successful in achieving our main goal, which is to give our customers only the best. If you still have questions regarding our products, you can connect with us at any time. Our friendly staff will assist you with a high level of professionalism.