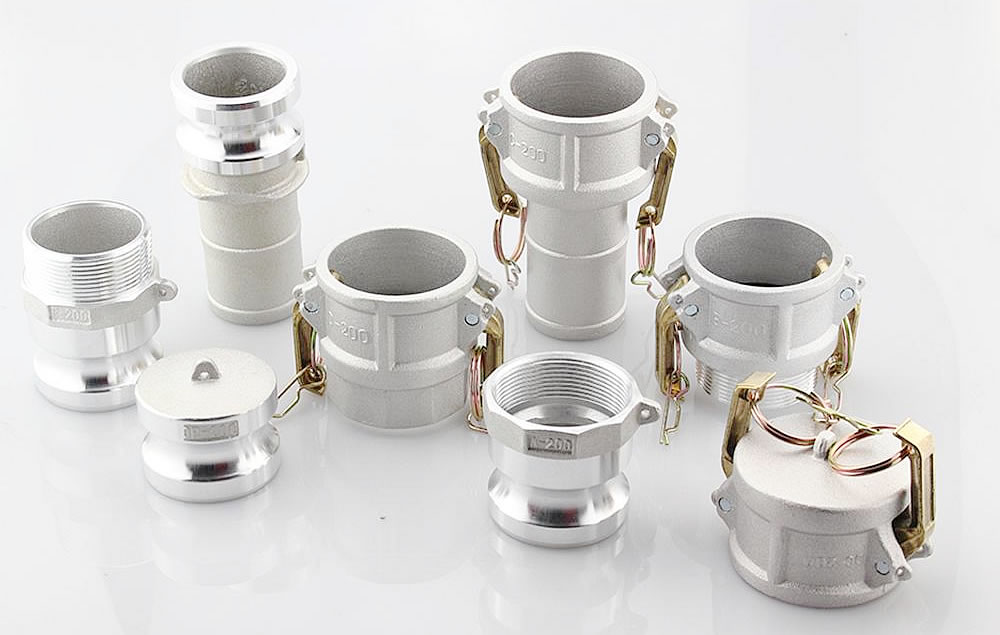 Camlock Plug
We are your leading provider of high quality camlock plug made of superior materials to retain durability and reliability. Our camlock plug is recognized as a superior solution. The variety features precision casting as well as machined faces providing a dependable and reliable connection.
Our camlock plugs fit exactly on the end of a female Camlock in order to keep the system free from dust and dirt. On the other hand, this shouldn't be utilized to close the system once it's under pressure.
Camlock allows for secure and instant connection of a hose to a tank or other hoses. The term Camlock is utilized to lock one hose with another. The female connector comes with dual cams as part of the assemblage, while the male one has a form that enables the Camlock to lock perfectly into place. This mates conveniently and immediately by inserting the grooved coupling into the cam coupling and simply closing the arms of the cam. It also comes with a pin to avoid accidental disconnection when using.
Connections
The male part will just connect a two-inch female camlock.
How Camlock Plug Works
To create a connection, just slide the Camlock and plug in the coupling, and with regular hand pressure, push down the cam levers.
Uncoupling is as simple and fast as coupling. All you have to do is to lift the arms of the cam and get rid of the adapter.
Camlock plugs or also known as Camlock fittings or quick-connect fitting, are utilized in various kinds of industries to prevent leakage or seepage. This is utilized as a hose connection. This is very much popular due to the fact that it is regarded as a simple as well as an economical way of reconnecting as well as disconnecting. Our products come equipped with safety clips in order to avoid accidental disconnection while in use. A convenient fast connect system to mate differing sizes of a hose as all sizes up to one inch are interchangeable. Sizes more than one inch comes with a four lug design.
Where to Use
They are usually used in various kinds of industries that take account of the following:
Steel foundries
Chemical
Petroleum
Mines
Construction
Sanitary
Aviation
Storage
Dry bulk
Marine
Government
Nuclear
Rail
Various Applications
This can be used in:
Wine
Water treatment
Reverse osmosis systems
Food
Water transport
Drugs
Fuel delivery
Irrigation
Grain movement
Sand
Grout
Waste/vacuum trucks
Bio-fuel
Coolants, hydraulic oil, gasoline, as well as other petroleum products
Chemical movement & storage
Salt water
Waste water
Cement
Pellets
Varnish
Flour
Our Camlock plug are available in a wide array of styles and sizes and are common in a broad range of industries, and are a superb option for applications in low pressure fluid handling. Call us for more information.