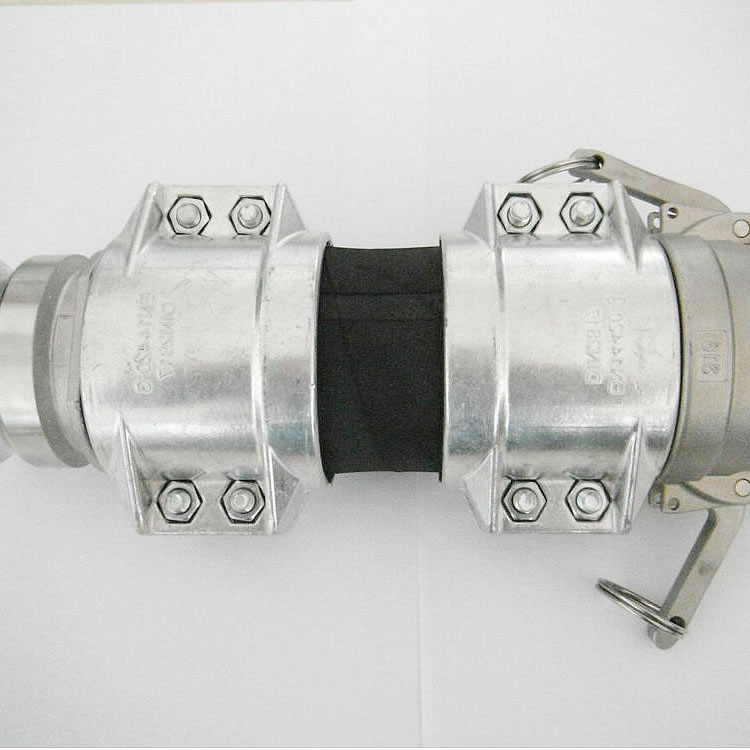 DIN2817 Safety Clamp
Safety clamps or commonly known as "hose clamps," are utilized to clamp and tighten quick couplings or threaded couplings on hoses. These products are essential in assembling standardized couplings and hoses with smooth hose shanks. Generally, safety clamps are used to ensure the proper safety of hose connections. These are primarily used in industrial companies, especially those that work with heavy duty.  
There are different types of safety clamps based on specific needs and project requirements. Of course, you need to choose the right one that is suitable for your needs. In this way, you can have assurance that the job will be accurately and properly made and done. One of these types is the DIN2817 safety clamp, which is used to connect and clamp the couplings of the pipe tightly.  
If it happens that you are looking for a DIN2817 safety clamp, then our company is more than happy to assist you with your needs. We have different kinds of safety clamps that would match your project requirements.  
Safe Utilization and Selection of the Clamping Tools
Choosing a specific clamping tool like the DIN2817 safety clamp is indeed important. Of course, you need to make sure that this will be apt for the hose/pipe you have. For the best selection of safety clamping tools in our company, here's what we can recommend for you:
• Always pick a clamp style that would match the needs and requirements of your job.
• Select a specific size of safety clamp based on your job. If you have chosen too small, the clamp may break and cause personal injury or damage to property.  
• Choose proper safety clamps by identifying the opening of the pipe, clamping force, throat depth, and some physical attributes like overall weight and size.  
Even with a high-quality safety clamp, this may still be damaged once handled roughly. Sometimes, this may be damaged because of overloading and improper selection. So, just like with the other types of hand tools, the design of a safety clamp is an identifying factor of the work type it's intended to perform.  
Why Do You Need to Consider BR Industry as the Main Source of Safety Clamp?
BR Industry has a wide array of selections of safety clamps that would match your needs. We offer different sizes of safety clamps for connecting hoses or pipes. We can make sure that our deals and offers are high-quality; so, rest assured that you will be highly satisfied as our loyal customers.  
If it makes you worried to purchase the right DIN2817 safety clamp for your project, then much better to consult our experts on site. You may visit our page and pick the right one for you. Here is the summary of why our offered products are top quality than the products of other competitors:
• Premium quality — Our products like Din2817 safety clamp are made up of versatile and good quality materials. We have a quality control assurance to check the reliability and overall performance level of the product. We are indeed confident enough to say that what we offer and launch in the market are all in good condition, giving you the chance to gain more benefits.
• Competitive price — Our products and services offered in the marketplace can be purchased at an affordable price. Our price is always commensurate enough to the quality of our product. So, these products are worth your investment.  
• Provide discounts for wholesale — Choosing our company is a good attempt to minimize your expenses. We also offer discounts, especially if you opt to purchase our products on a wholesale basis.
With these things, you will end up having the best benefits and advantages for transacting with us. We can be your best partner in making your project a success.