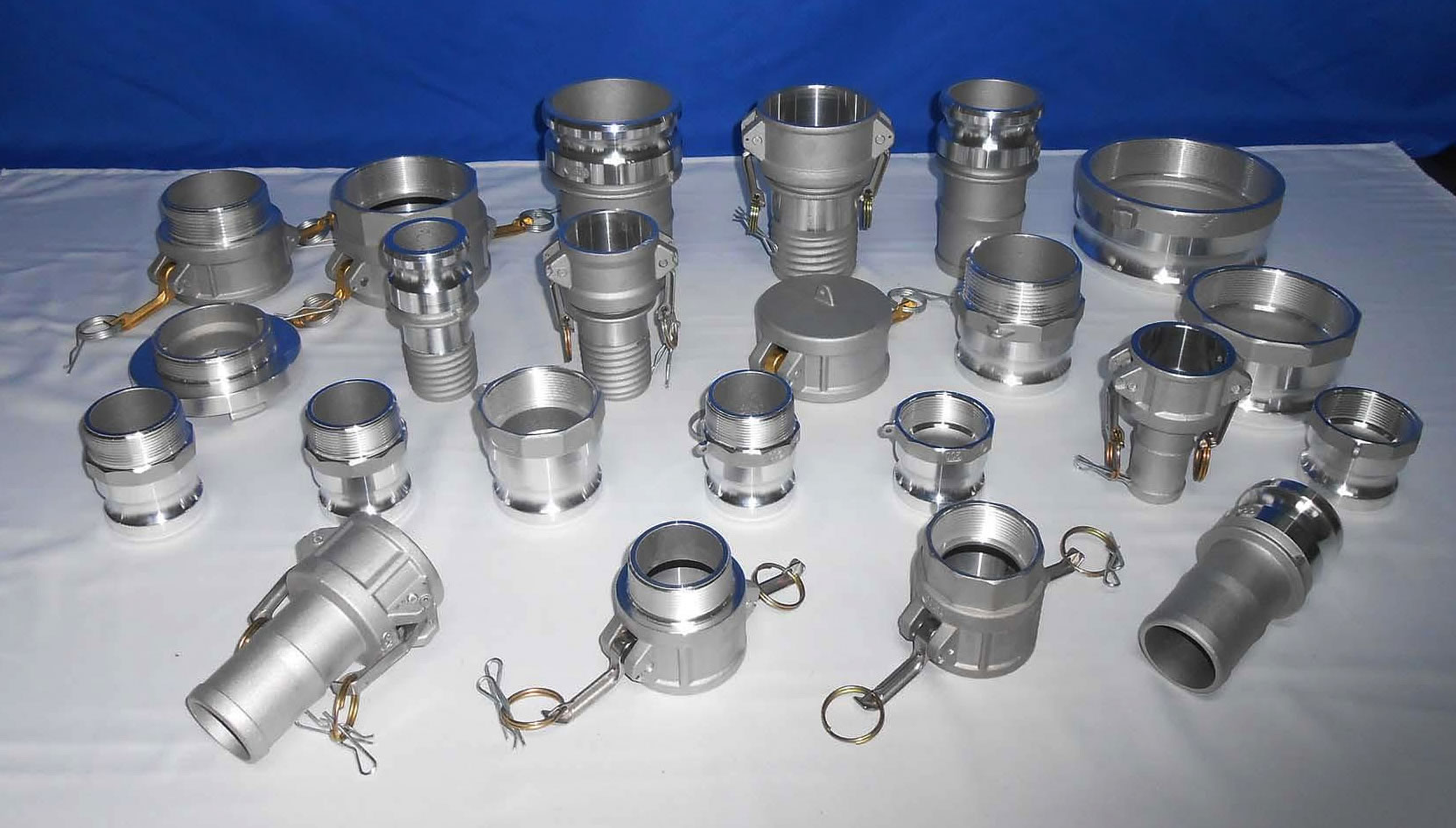 Female Camlock Connector and Fitting
Camlock connector and fitting are an impressive piece of hardware developed and designed to quickly connect or disconnect joints in a simple or complex pipeline. Over the past few years, they have gained immense popularity because of how they make regular maintenance easy, seamless, and accurate. They are also available in multiple options, including female camlock  connector/fitting.
Our female camlock connector and fitting are available in different sizes, reaching the complexity of your pipeline. We also have a team of professionals trained to assist business owners who struggle to choose the right Camlock coupling, making the selection procedure more fun and accurate than ever.
Our female camlock connector and fitting come with different materials, including stainless steel, brass, nylon, plastic, and other finest components. Whether business owners are looking for stainless steel or brass, we manufacture any kind of Camlock coupling. Aside from a highly dedicated team, we invest in the most high-end and innovative technology to ensure Camlock connectors and fitting with accuracy and high quality.
Like other products, our comprehensive collection of Camlock couplings can be connected to hoses, male threads, and female threads, giving business owners plenty of options from various industries. We make our options highly functional and flexible as well.
We recommend stainless steel Camlock coupling to those who are looking for excellent durability and high tensile strength. They can weather high temperatures and resist corrosion from chemicals. They are also used in both sanitary and food industries. But they are costlier than expected.
Another alternative to stainless steel Camlock coupling is brass fitting and connector. Like stainless steel, brass has a high resistance to both corrosion as well as damage. While stainless steel is used in the food and sanitary environment, brass Camlock connectors and fitting are ideal in marine industries. They work perfectly with hydraulic oils, water, gasoline, petroleum products, coolants, and other materials.
Being the number one manufacturer of Camlock fittings and connectors, we have been the leading supplier of couplings to various industries, including steel foundries, dry bulk, mines, storage, construction, rail, chemical, marine, petroleum, aviation, sanitary, nuclear, and government.
We believe that clients are different for many years, so we tailor our products according to our client's unique requirements. Getting business owners satisfied and happy with our top services is our top priority since establishment.
Aside from marine and food application, our female camlock fittings and connectors are an excellent investment for pellets, drugs, flour, varnish, reverse osmosis systems, sand, water treatment, chemical movement, water transport, waste water, irrigation, salt water, vacuum trucks, and other applications.
Have you been searching for female Camlock connectors and fittings? There's no need to look further than BR Industry CO. we are the industry's top leader of stainless steel, brass, and plastic Camlock couplings worldwide.
Contact us today for further details. We have a responsive and accommodating team that will help you from start to finish. Schedule an appointment or consultation with us now.