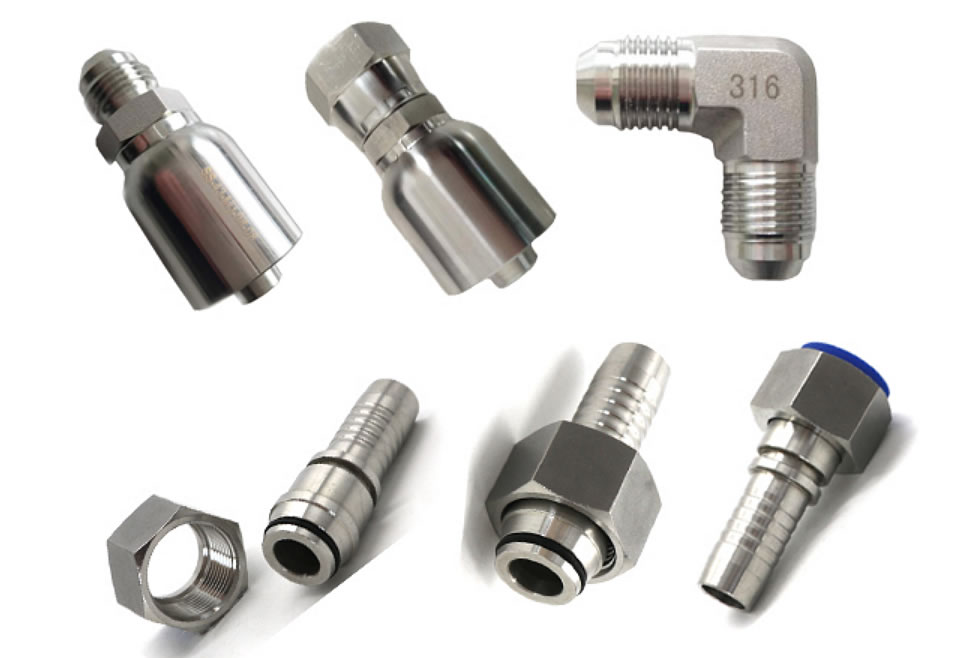 Hose Coupling Adapter And Types
Hose coupling adapter is used in giving hydraulic and pneumatic fluid power to a specific industry. This is also used to robustly and securely attach hoses to water as well as various kinds of pressurized air outlets. This is extremely versatile, utilized in industrial, commercial as well as domestic settings. The media massing in them could be solid, liquid, which takes account of hydraulic oils and chemicals, or gas, which includes compressed air.
Hose coupling adapter have a wide array of names such as:
Fittings
Tap connectors
Pipe connectors
Couplings
Quick connect couplings
Joiners
Hose coupling adapters form a vital portion of the broader classification plumbing, pipe as well as tubing accessories, fittings, pneumatic adaptors, and couplings, as well as hydraulic adaptors, couplings, and fittings.
When you consider buying a hose coupling adapter, you should be able to search for the actual type you want. Keep in mind that hose is classified as fuel, air, hydraulic, spray, mine, duct as well as chemical. With regards to fittings, the options take account of steel, brass, aluminum as well as black pipe. To know more about hose coupling adapters, then you must call a reliable dealer like us.
Various Types of Hose Coupling Adapters
There are many kinds for these industrial products, such as caps compression fittings, bulkhead fittings, crimp sockets, couplings, elbows, adapters, ferrules, expansion joints, reducers, offsets, tees, wyes, side outlets, and returns. Each of these forms has diverse applications, purposes as well as features.
Like for example, elbows are those which are configured in diverse angles, which range from 30 to 90 degrees. These ones often change direction. It depends on the angle by which they are made. The wyes and the tees are characterized by their shape, the tees that have a T-shape, and the wyes that have a Y shape. On the other hand, reducers might be categorized into two kinds; eccentric reducers, which join parallel but unaligned tube sections, and concentric reducers that join the same axis tube sections.
What Materials Were Used to Make this Hose?
In general, there are two types of materials utilized in the making of a hose coupling adapter. These are plastics and metals. Metals are utilized in order to make up the product are stainless steel, aluminum, brass, and bronze. At the same time, plastic materials take account of nylon as well as fluoropolymers. These types of materials have features or characteristics which make them set apart from the rest.
On the other hand, aluminum is a highly preferred material as it is super lightweight as well as possesses ideal abilities for electrical and thermal conductivity. Brass is resistant to corrosion with low magnet permeability. Steel is malleable, while stainless less material is resistant to chemicals. So, it is essential to know where to use the hose coupling adapter.
For more information or suggestions, please feel free to call us as our experts are able to give you sound advice about the right hose couplings adapter to choose from.
Various Uses of Hose Coupling Adapter
Hose coupling adapter might be utilized in many uses; it all depends upon the materials used to make or manufacture the industrial product. The most popular ones are high-performance liquid chromatography, pharmaceutical, and biomedical uses, as well as gas. This product is extremely preferred in refrigerant, gas, compressed air transport as well as hydraulic fluid.
We Are Your Premier Provider of High Quality Hose Coupling Adapter
If you want the best and high quality hose coupling adapter, please feel free to call us or visit our store online. We have wide selections of hose couplings to choose from!