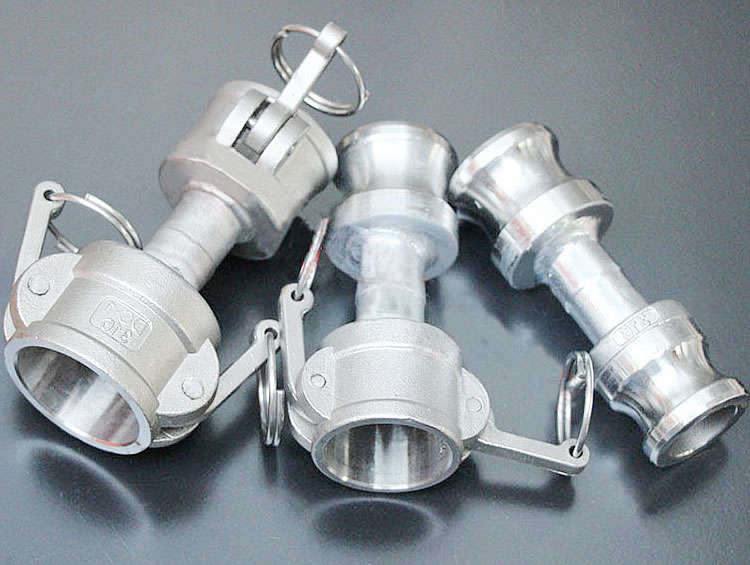 Hose Coupling & Fitting
Searching for the best and quality hose coupling & fittings is finally over! Our company can provide everything you need. Whatever types and styles you want, we ensure that we can give you lots of options to choose from.
Hose coupling and fittings are often used to create convention hose assemblies for carrying air, fluids, chemicals, and water through a pipe system. Groove and cam fittings and gaskets disconnect or connect tubing, pipe, or hose without using any tools. Our hose coupling & fittings for water and air applications truly suit your needs and preferences.
Our company is partnered with some of the well-known and best suppliers in the industry. Together, we provide solutions to the industry's most challenging applications. We also create exceptional experiences working together to enhance innovative solutions. Our customers can instantly get the right products for their projects with our great partners and reliable staff.
With us, expect that you will get the following:
Large selection of hose coupling & fitting configurations and sizes – Our main goal is to meet the needs and satisfaction of our customers. Through this, we guarantee that we will provide the best products you need. We guarantee that whatever styles and sizes you want, you can have them all instantly.
Reliable and Quality Products – Our hose coupling and fitting products are not ordinary ones. With our mission of providing the best to our customers, we never fail to provide reliable and quality products. Our products are proven tested by our customers, which pushes them to depend on us repeatedly.
Widest Support System – Our company is filled with technical know-how and a comprehensive support system to collaborate on our customers' projects and deliver. Our professional team is always ready to provide help and recommendations if our clients need assistance with hose coupling and fittings.
Products are Made from a Variety of Materials – Our products are made from a variety of materials to match your needs. Metals such as brass, aluminum, zinc plated iron, stainless steel, zinc-plated steel, and plain steel are some of its common materials.
Recognized as one of the top companies that offer quality and standard products, our company furnishes custom hose assemblies and provides in-depth seminars and workshops to reduce downtime, enhance your onsite safety, and improve your productivity.
Looking for the best hose coupling & fittings may seem tricky for others, especially when they are not aware of the different companies that offer similar products and services. To ensure that you are dealing with the best one, don't hesitate to check our website.
Our company is considered as your best option as we never fail to cater to your needs. To fully get our offered products and services, all you need to do is check our official website. You are also free to send inquiries to our staff, especially when you are confused about what type of styles or systems you opt to buy.
What are you waiting for? Our staff is one call away! Contact us and see how excellent our products are. You will definitely love not just our products, but offered services as well!