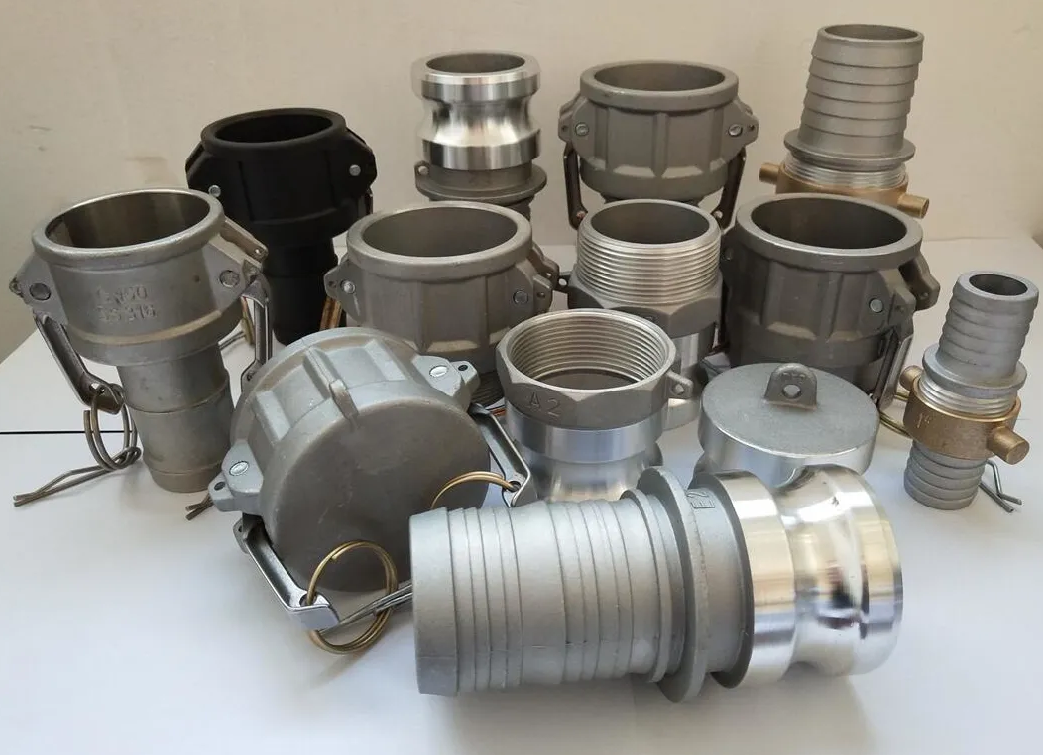 Male Camlock Fitting
From female to male Camlock fitting, we design and manufacture all types of Camlock coupling and connectors, making us a one-stop company. Our products are high-end, stunning, and long-lasting as well.
Surrounded by a certified team, we create and manufacture male Camlock fitting while staying compliant with the international regulations and following the industry's best practices to deliver safe, corrosion-resistant, and sturdy male Camlock fitting.
Our dedication to striving for excellence, innovation, and quality sets us apart from the rest. More than a qualified team, we have invested in state-of-the-art equipment and technology to meet the market's increasing demand.
We supply a variety of Camlock fittings and connectors to businesses from any niche within a short time. We get the job done as soon as possible to avoid delays, allow business owners to continue their operation, and avoid unnecessary expenses.
We're committed to completing projects of all sizes quickly and effectively without compromising top quality. Our competent and certified team only performs small and large tasks. We also use 100% authentic and high-quality materials.
Our male Camlock fittings come in different sizes, perfect for all types of pipelines and other systems. We manufacture the right size for your agricultural, oil, or gasoline pipeline to optimize the operation and increase efficiency.
As the sought-after industry expert, our Camlock connector or coupling is available at a reasonable rate. There are no hidden costs. We keep our products competitively priced.
Why Choose Our Male Camlock Fitting? 
Probably, you've done some research online. How's the experience? There are many male Camlock fittings. But our Camlock connector and coupling stand out from competitors. Here are the reasons why our products are different from the rest:
They are made of different materials. We manufacture Camlock fittings and connectors in various materials, including brass, aluminum alloy, stainless steel, and even nylon. We recommend our stainless steel Camlock couplings because of their high tensile strength.
Great durability. Our male Camlock fittings are sturdy that can last for years without constant and expensive replacement. Our fittings, for example, are durable and perfect for marine applications.
Reliable. At BR Industry CO., LTD, clients can select the size and material, providing business owners reliability for a specific operation or project.
Where Our Male Camlock Fittings Are Used? 
Our Camlock couplings are a top favorite in industries that use gases, powders, liquids, and other substances.
Among the industries where we have been supplying our Camlock connectors and fittings is the agricultural sector. We make our products resistant to acids and corrosion as well.
We also supply our Camlock couplings to oil distribution, ink manufacturing, pump connections, cleaning, and other sectors.
How to Choose the Right Camlock for Your Operation and Project? 
There are many factors to consider when looking for the right male Camlock fitting. These are usually the size, delivery, temperature, end fittings, application, material, and pressure rating.
If you struggle choosing a Camlock coupling, we're here to give you a hand. We have a skilled and certified team that can accommodate all your concerns and other queries ahead of time.
We would gladly welcome you to be part of our satisfied customers today.