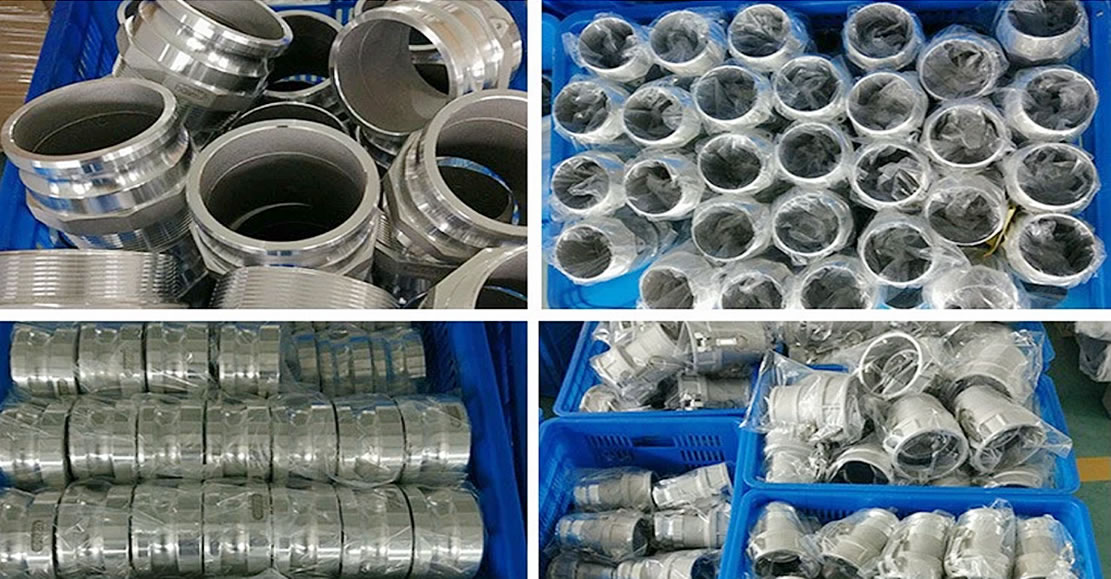 Quick Coupler Hose Connection And Connector
A quick coupler hose connection and connector enable fluid tubes or lines to be easily and quickly attach and detach without using special tools. This is a superb type of connector or couplings intended to eliminate leakage and spillage during disconnection and connection.
What makes this apart from the conventional fittings? Our pipe fittings lessen discharge as well as trapped air while making sure repeated dripless attach and detach. Our product is the key to keeping clean surroundings and environment, keeping the water or liquid system from contagion due to debris or air, and most essentially, keeping you and the workers safe and sound.
Why Choose Us for Your Quick Coupling Needs?
Our many years of experience in the standard product line as well as addressing problems with our client's custom applications gives us a thorough pool of knowledge, which can be used to keep away from the unexpected disputes and challenges as well as pitfall, which those less skilled in the business might fall into.
By sharing concepts and ideas with our beloved clients, a design most of the time comes up, which meets our clients' needs when it comes to performance, at the same time, fitting our capability to manufacture to lessen cost.
Quick coupler hose connection and connector is more complicated than it seems on the surface. Therefore, it is vital to work or deal with a dependable dealer who knows each tool's stool's factor. Adapting to specific uses is likely to need a diverse approach, as almost every factor of quick fittings can be refined and changed to serve the needs of the client better.
These criteria take account of the following:
Diverse connection designs are on hand to meet an array of uses. Push pull or one-handed connection makes fitting as easy and fast. Threaded connections get rid of too much wear due to sideloaded, and high impulse uses. There are instances wherein the locking system is eliminated as another tool is utilized.
The dimension or size is associated with the flow that the connector will accommodate. Bigger sizes will let more fluid flow with decrease pressure loss in the fitting. Internal features play a vital role, too- there are instances in which a smaller one is feasible once the stream passages are made to reduce pressure loss.
Pressure and flow capability- this is a vital thing to consider in its size. The parameters are able to be indeed modified to the style. In general, bigger sizes will flow freely, but usually hard to contain as much pressure as the smaller counterparts.
Where to use a quick coupler hose connection and connector?
Our state of the art quick coupler hose connection and connector can be attach onto the end of a hose and let them link easily and quickly to various kinds of tools or equipment. Most often, these are seen in areas or places where tools will be altered often.
Our connector come in various seals, sizes, links, grades, thread sizes, and materials. These enable the user to alter the hose in a mechanism so multiple tools can be quickly and instantly interchanged.
For more information about our quick coupler hose connection and connector, please feel free to call our customer hotline number.