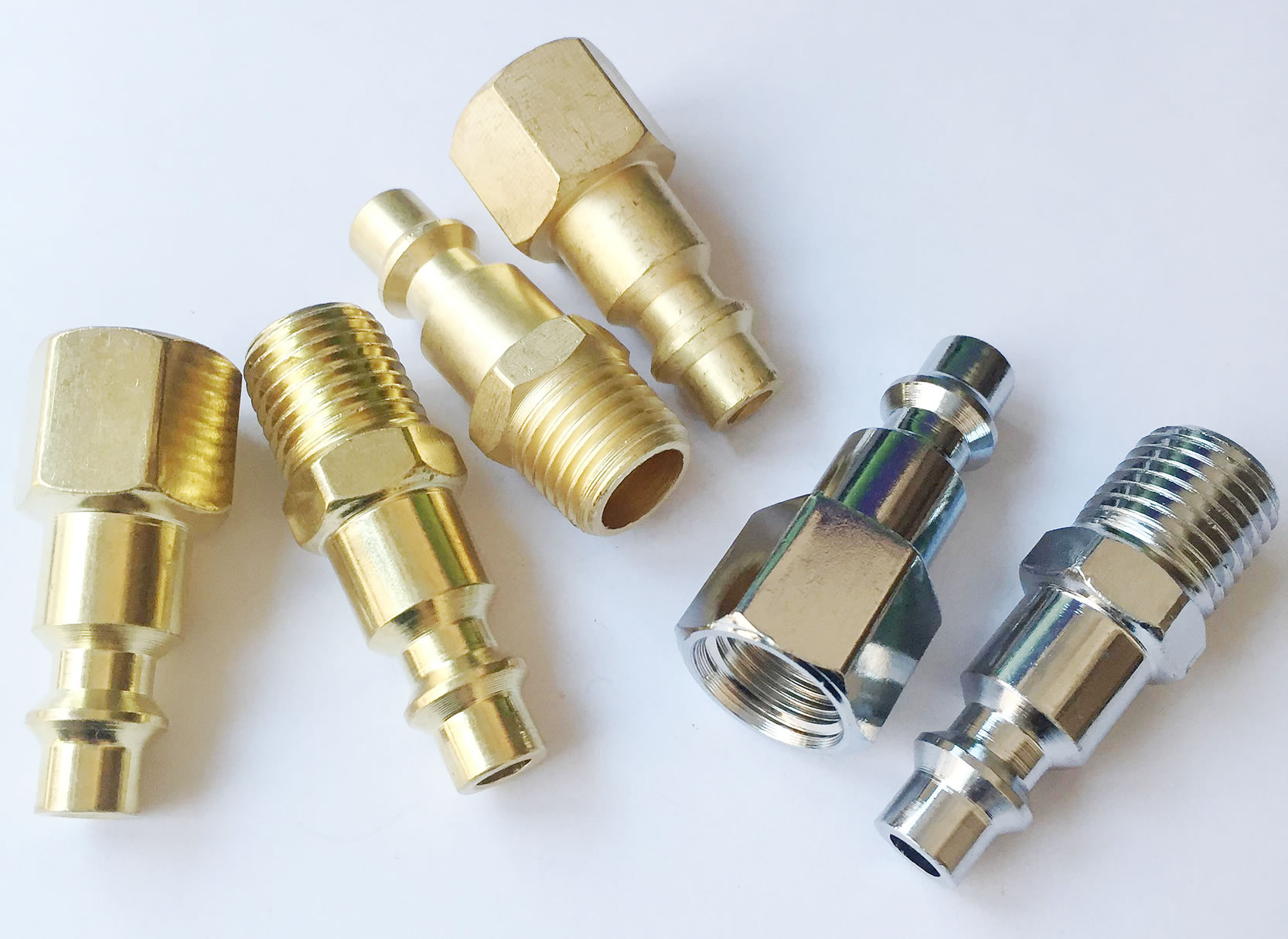 Quick Coupler Irrigation
Quick Coupler Irrigation
Our irrigation is intended for durable everyday application in projects needing fast and quick remote water access to the mainline water supply. We offer a wide array of a quick coupler; you can pick from 1-piece and 2-piece models available in various sizes such as ¾ inch or 2, or 1 inch or 25.
What is Quick Coupler Irrigation?
It also known as quick couplings or quick coupler referred to general-purpose couplings that you can link or connect at either ends of the connection.
You can connect and disconnect this quick coupler with easy as it is extremely compact but very sturdy and robust in its application.
Why Buy Our Quick Coupler Irrigation?
Our products are state of the art products made particular for jobs or projects that need fast access of water while keeping in-ground stability as well as vandal resistance. The coupler we offer is made to endure a lot of years of everyday application and is intended for utmost reliability. With tough and heavy-duty stainless-steel structure, our quick coupler comes with spring-loaded locking and non-locking covered. Our models come with anti-rotation stabilization for extra vandal resistance as well as operational toughness.
One-piece and 2-piece are on hand. The 2-piece design is made to let field continuance of the upper seal of the valve without depressurizing the irrigation system. Our locking cover model comes with a cover option, which makes them ideal for application on reclaimed water project. The models are made for retro-compatibility. Please feel free to call us to see our tough quick coupler irrigation product line.
How does it work?
A quick coupler enables hoses to be connected fast to an underground irrigation supply tube. This is usually situated under a valve box and is utilized for hand watering points as well as for the connection of provisional irrigation sprinkles.
Important Benefits
An array of 1-piece and 2-piece models in 1-inch threat and ¾ inch thread sizes
The wide array of covers like stainless steel for durability, vinyl for impact resistance
Locking cover which restricts access
Lavender of effluent water applications
100 percent interchangeable with main or major brands
Stainless steel and red brass construction
Tough and heavy duty thermoplastic non-locking and locking covers
Optional winged stabilization as well as ACME key connection
Generous warranty
Stainless steel lug on (25 mm or 1 inch and 1¼ inch (32 mm) keys
Spring-loaded is covered with stainless steel springs for or positive closing as well as for the extra defense of the valve's sealing parts.
We Offer High Quality Quick Coupler Irrigation 
It enables the hose to be connected with ease to the underground irrigation supply tube. This is usually situated under a valve box and is utilized for a hand watering point and for a tie of provisional irrigation sprinkles. This is often utilized in garden centers; connection points are used for hand watering or to link bench sprinklers.
We offer high quality quick coupler irrigation. You can contact us to know more about the services and products we offer. Do you have concerns about the product you purchase? Call us, we will handle it immediately.