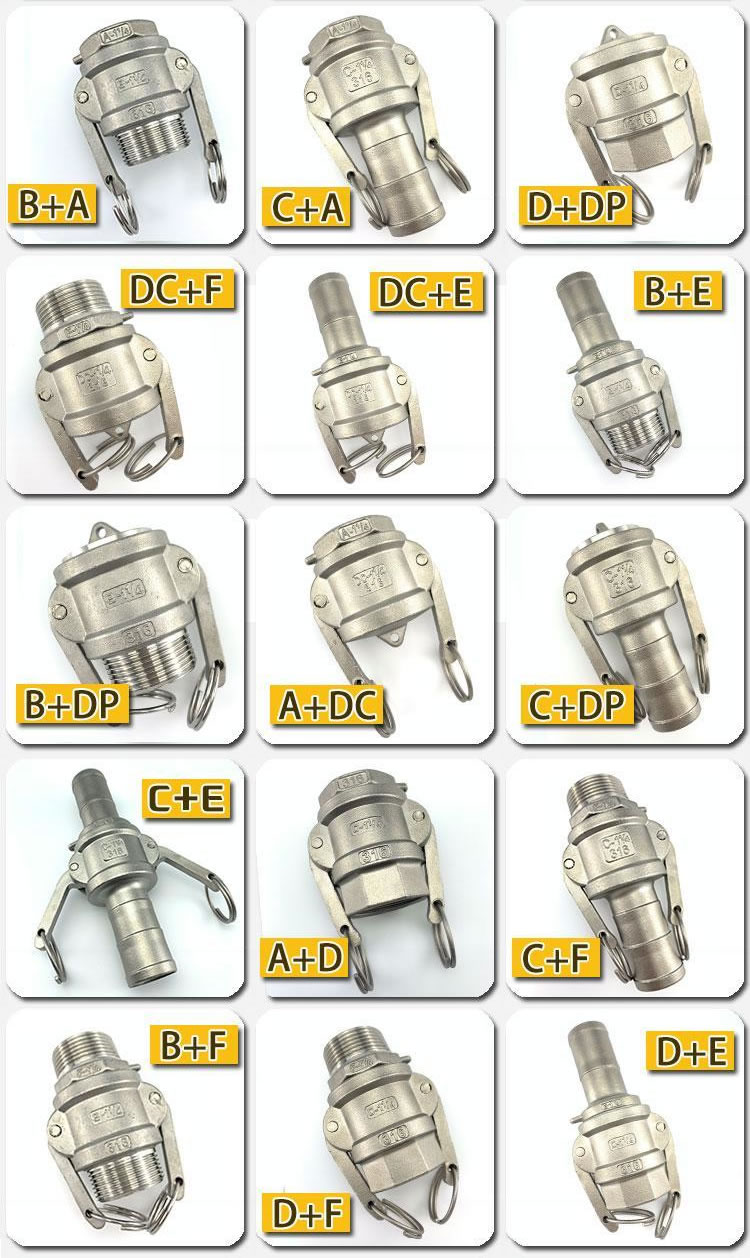 Quick Coupler Types
Some industrial companies use quick couplers for quick disconnection in a pneumatic or hydraulic systems to quickly attach lines or tubes without losing the fluid pressure or the fluid itself. These types of products are highly designed to disconnect the lines and then connect them again to other pipelines even without using specific tools. It only means that quick couplers will no longer close the valves, make a hole on the system, recharge nit with fluid or even purge the entrapped gas once the parts were disconnected or replaced.
With the great significance of quick couplers, these are beneficial in time-dependent or critical production applications which require efficient procedures. Quick couplers are mainly used to save time when constructing or tearing down plumbing systems.
Given the uses and great benefits of these products, we know that our customers would also look for the products for good. That's why we have already manufactured various quick coupler types and forms for wide selections. We provide our customers with high-quality types of quick coupling that can be used for their plumbing systems. Rest assured that our products will be on top among other products that can be found in the market.
When choosing or buying quick couplers, it is a must to consider different quick coupler types based on its connection forms based on the end of the quick coupler and the other end connecting to the system.
For reference purposes, we can give you the different types of it based on the connection kinds which you can purchase in our company. Here are some of them:
Sleeve and ball connections – These employ "ball" or a type of male end that fits into the female external sleeve. To disconnect or attach the coupler halves, users can pull back its sleeve for retraction.
Camlock fittings – These can be connected by utilizing tabs on a female half that can be folded down to lock it after being inserted properly. This kind of fittings can provide fast and well-secured connections of tanks from its hoses or to other hoses. These types are also utilized in various heavy-duty applications of hoses like a fire hose or sewage pumping.
Luer locks – These are sleeve types of fittings that provide simple and effective connections by making a fast twisting action. These are mainly designed for single usage. Moreover, these are primarily used in the laboratory and medical applications.
Twist fittings – These incorporate twist motion which connects or disconnect the connections
Aside from those things, it is also important to choose a specific size of coupler connection that would be suitable for both ends. This can make sure that the two connected lines are properly connected, without spillage or leakage from the inside.
When buying quick coupler types in the market, it is highly advisable to consider our deals and offers in the market. By making a purchase or patronizing our products and services over others, we will make sure that great benefits and advantages can be given to our customers. Hence, our premium-quality products at affordable prices are the main reasons we are proud enough to be in this industry.