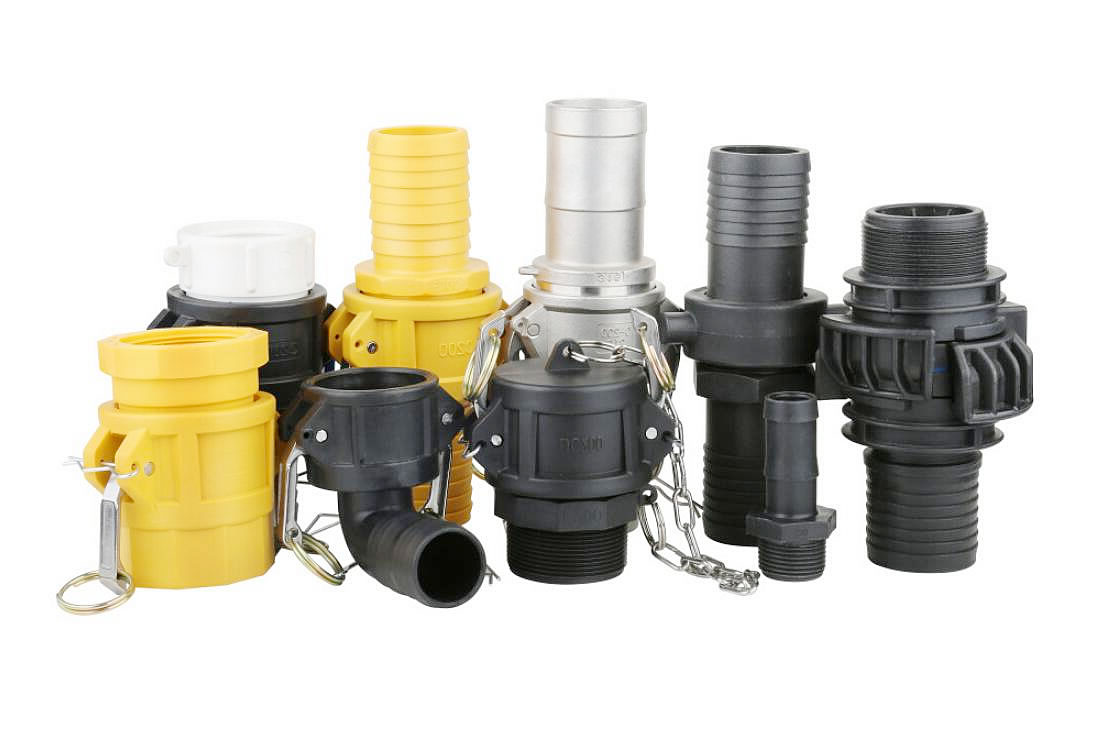 Reducing Camlock
Cam lock fittings are reliable tools and can be used in multiple ways. These products are known as versatile tools and have become in demand in the market because of their exceptional functions.
Camlock fittings are hose coupling, and therefore these products connect or disconnect a pipe or hose in a more effective and efficient way. These connections ensure tight and protect bonds. Reducing Camlock fittings have a male and female end and lock the ends together.
Camlock comes into various styles depending on its styles. Therefore, it is a must to know the different types before buying. The typical types of camlock include making adapter with a female thread, coupler with a shank, female coupler with a male thread, adapter with a male thread, adapter with a shank, dust plug, and dust cap. It is essential to know that while most camlock tools have similar functions, you need to recognize your preferred styles to get the ideal results.
These tools are also made from different materials. Cam locks come in stainless polypropylene, brass, aluminum, and stainless steel. These products also provide a replacement for the unsafe and traditional methods offered from bolt flange, nut, and drift pin schemes of pipe connection.
Whatever types of camlock you are looking for, BR Industry is here to answer your needs. Here are some of the typical uses of our cam lock fittings for your reference:
Ink Manufacture – Our camlock fittings are beneficial to the different manufacturers of paint, dyes, and ink. Most of our customers are manufacturing companies since most of them involve constant pipe alteration.
Agriculture – Our camlock fittings are perfect connectors and can be used by the agriculture industries. Our products serve as one of the powerful farming sprays and have proven beneficial to them.
Oil Distribution – Camlock fittings are also essential in oil distribution. Our couplings are the best choice of hose connectors to produce petroleum to service homes or stations. With our products, they can limit the need for gear. Our products help with hazards that may happen without the camlocks.
Military Strategic Deployment – Camlock fittings like anodized aluminum are the best couplings utilized by soldiers to ease deployment.
At BR Industry, you are certain that you can maximize the use of reducing camlock. Our main goal is to provide the best camlock fittings that suit your needs and budgets.
Getting the best camlock fittings for your industry needs is quite tricky, especially when you don't know where and how to deal with them. In some cases, manufacturing agencies deal with bogus companies and get a low-quality products. Now, you don't have to worry about the quality you are looking for!
Our company provides various pipe fitting products, including reducing camlock fittings. With us, expect that you will get the following:
Quality Camlock Fittings – We continue to amaze our customers by providing the best and quality products.
Cost-effective Products – Our company knows that our customers opt to get discount rates and other promotional deals. With us, you can have it all. We offer excellent deals to our customers!
Service Delivery – We have a team of experts that delivers your orders right at your doorstep. Therefore, you don't have to worry about your products. Simply contact us, and we will deliver it on time.
At BR Industry, you are certain that your Reducing Camlock are great and of high quality. So, whether you own a huge company or not, getting the best camlock fitting must be your priority. To get what you need, simply contact our team, and we will give you the best deals you are looking for!