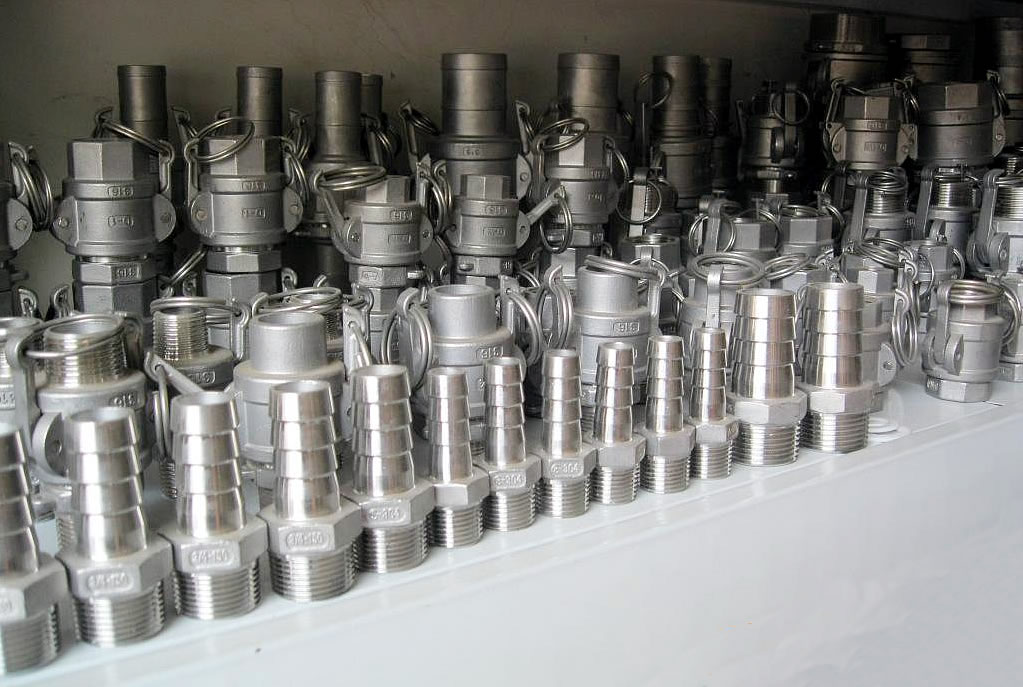 SS Camlock
One of the problems of businesses in their hoses and pipes in sanitary or food environment are corrosion primarily when aluminum alloy camlock fittings are used.
The best alternative is stainless steel camlock fitting at BR Industry CO., LTD. Whether your camlock is not resistant to rust or prone to a constant replacement, you have come to the right place. We manufacture and develop stainless steel camlock fitting that can help businesses keep their hose and pipes in top shape without unnecessary expenses over time.
As the leading company in the US and other corners of the globe, we provide a variety of choices for businesses from different industries. We have SS camlock fittings available in various sizes that make your selection process to the next level.
Backed by years of experience, we have completed several projects, from small to large jobs. Customized services are also our top objective since inception. We tailor our products according to the expectations and needs of our valued customers.
Unlike the competition, we are surrounded by a team of certified and capable professionals with in-depth experience in creating and manufacturing camlock fittings from scratch. We consider every aspect of the project. Plus, we never take any shortcuts.
We also take great pride in our quality, innovative, and modern technology. We can finish SS camlock fittings in bulk orders according to the business schedule. We get the tools delivered straight to your doorstep as quickly as possible. Also, we keep them accurate and of good quality.
What Makes Our Camlock Fittings Different from the Rest? 
Many companies provide camlock fittings in the industry. But what sets our products apart from competitors? Here are a few reasons businesses entrust their camlock fitting needs to us:
A Range of SS Camlock Fittings 
As a top manufacturer in the country, we're proud to say that we have a wide variety of SS camlock fittings. We have types A, B, C, D, E, F, DC, and DP stainless steel camlock fittings for businesses. More than the sizes, our products are available at a fair rate, perfect for those on a tight budget.
Our Couplers are Manufactured According to the Industry's Standards
We stay compliant with the existing rules and standards when creating and manufacturing couplers and fittings. We follow the best practices and never compromise the highest quality of results.
The Most Effective Way to Connect Pipes 
While there are many ways to connect hose and pipes, camlock fittings are the go-to solution for small, medium-sized, and large businesses out there.
It is Not Easy to Rust 
Say bye to corrosion in your couplers with our stainless steel camlock fittings. They are rust-resistant and rotproof. They are durable and can last for decades with minimal maintenance.
It is Strong Enough 
Our SS camlock fittings can be applied and installed in a wide temperature range with a flexible and multi-purpose tool.
Contact Us Today! 
Schedule an appointment with us now. You can call us for further details! We're happy to handle all your camlock fitting needs.