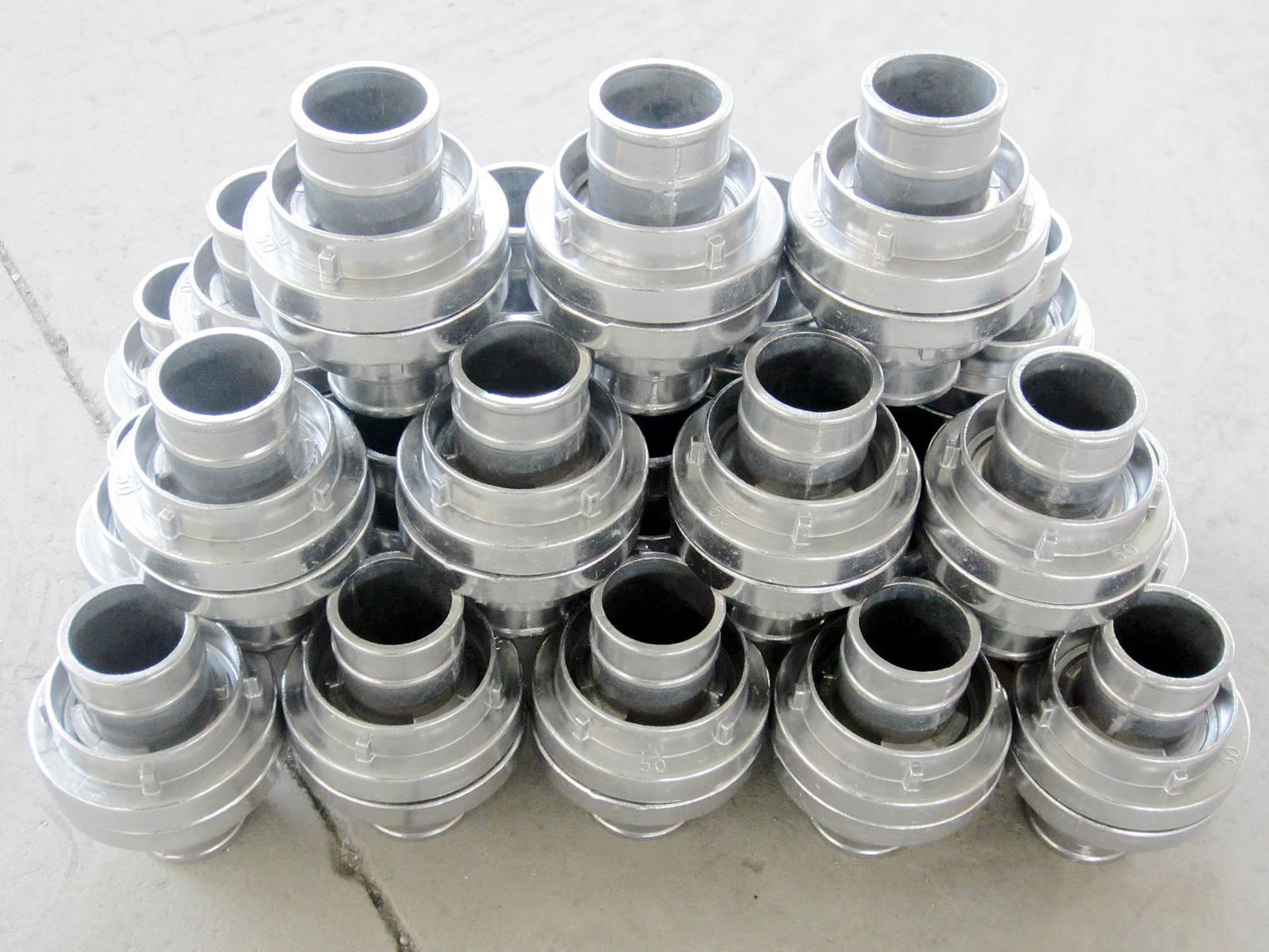 Storz Couplings
Connecting a hose to a property's standpipe system or sprinkler can allow a fire to increase. For the past few years, people have been investing in a smaller and threaded fitting, and they have become the go-to option, especially in the fire protection industry.
But because of their size, smaller and threaded fittings can be inconvenient to use, especially during emergencies. Storz couplings has been gaining immense popularity. Unlike the traditional threaded fitting, they can significantly minimize connection times and even deliver enough volume of water if necessary.
But the transition from the conventional fitting to Storz Couplings is the most challenging phase of the process. The selection of Storz coupling, for example, is where most business owners struggle the most because of the wide selection of options on the market. BR Industry CO., LTD is the leading manufacturer of the finest quality and most reasonably priced Storz Couplings in the country with an unmatched commitment to exceeding business owners' expectations and unique requirements.
For the past decades, we have been a number one partner of the fire protection industry, private or public companies. We're trusted for our innovative and modern collection of Storz coupling. Recognized as a top manufacturer of multiple Camlock fittings and connectors, we take great pride in our experienced and capable team with great dedication to deliver the best Storz coupling.
What Makes Our Storz Couplings Different from Competitors? 
They Are Easy to Connect. Hose couplings and threaded swivels require a lot of turns to connect. On the other hand, in Storz fitting, people can connect it to fire sprinklers and pipelines within a minute or two, ensuring a quick response time in an emergency.
Different Applications. they has been used in fire protection systems. Today, they were applied in general industrial applications for dry loose and liquid substances, including the food industry, chemical industry, sewage transport, irrigation system, agriculture, and construction.
We made of Different and Quality Materials. We specialize in manufacturing Storz Couplings of different materials, including stainless steel, aluminum alloy, and brass. We use 100% authentic and top-quality metals to keep our products durable and long-lasting.
Maintenance-Free and Corrosion-Proof. It is costly to replace Camlock fittings because of corrosion and other maintenance issues. This is where our couplings can come into play. We are proud to say that we provide Storz Couplings that is rust-resistant and does not require intensive maintenance.
BR Industry CO., LTD – A Variety of Options to Choose From 
BR Industry CO., LTD manufactures multiple kinds of Storz fittings, including German Type Fitting Female End, German Type Fitting (Black Cap), German Type Fitting (Hose End), and German Type Fitting (Male End). Each of our Storz fittings is easy to connect to pipelines and available at a competitive rate. People in a wide range of industries will purchase quality Camlock couplings and save some cash over time.
For more information about our Storz Camlock coupling and fitting, please feel free to contact us to request a free quote or schedule an appointment.