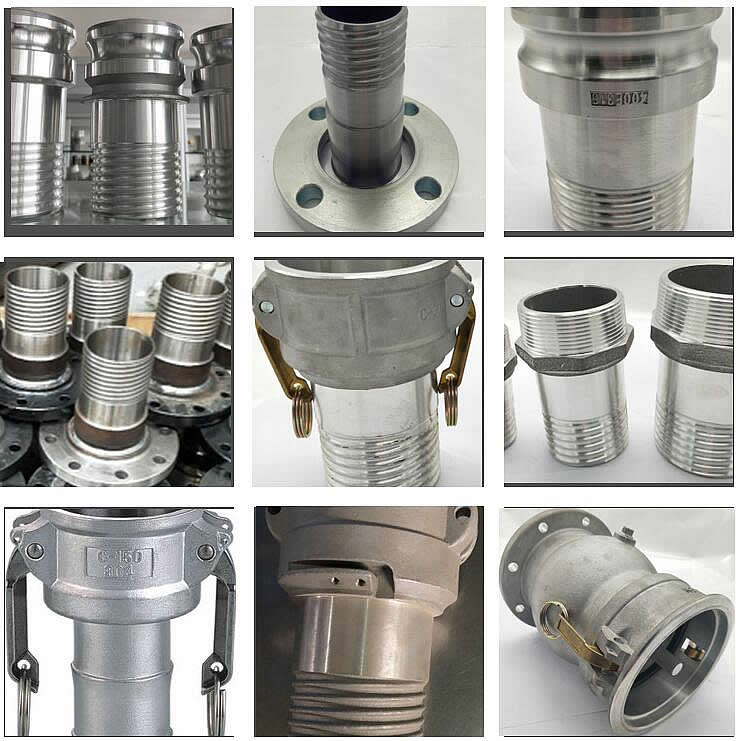 Tank Parts Camlock
Are you looking for the best quality type of camlock fittings for your different tank parts? Well, fret no more! It's because we have a wide range of selections for the different kinds of camlock fittings that would be suitable for your project's needs and requirements. In fact, we have thousands of tank parts camlock that you may use based on your project.  
Here in BR Industry, we provide you with premium quality camlock fittings of different types. Rest assured that the products that you are looking for are all good quality and perfect for fittings.  
Why Do You Need Tank Parts Camlock?
Camlock fittings for various kinds of tank parts are vital to every construction and factory site. These products are useful to all construction sites, especially those big companies that aim for a big volume of production. Camlocks serve as fittings to pipes and tubes of tanks, ensuring that no air or water will release during the operation. These items make sure that two pipes are tightly sealed and connected so that there will be better operation.  
How to Choose Tank Parts Camlock?
Choosing tank parts camlock would be sometimes daunting, especially since many suppliers and companies offer these products. But, good for you because we have narrow down your options by giving you the best selection of the products. To ensure that you can find the best tank parts camlock that is good for your project, then you always need to take the following things and considerations:
• Premium quality — A good quality camlock for tank parts is indeed a nice option for your project. This is also good for your investment since it will surely last longer. With a good quality product, you can have a guarantee that the camlock fittings for these specific tank parts are durable enough that they could stand over several years.  
• Affordable price — Aside from a premium quality camlock fitting, it is also crucial to pick a product that comes at an affordable price. In this way, you can minimize your expenses, giving you the opportunity to save more money to be spent to any other things for your project needs.  
• Perfect size that would match the parts — You need to consider a perfect size that would match the pipe or the tube. It's important to know a specific size that will surely fit the tank parts. If you just purchase a camlock without knowing the ideal size you need, then you may end up having trouble fitting it to your needs.  
These things mentioned above are just some of the considerations you need to take once choosing and buying a camlock fitting for the tank parts. By considering these things, you can surely have the benefits and advantages that you are looking for.
Where to Buy Tank Parts Camlock?
Perhaps you think about where to purchase a camlock fitting for the tank parts that you will work on. That's why BR Industry company is here to extend our products and services. At BR Industry, you can surely pick the right one for you since we have a wide variety of products such as camlock fitting, product elbows, hoses, couplings, valves, and others.  
If you want to find the right product for you, it is essential to visit our pages and explore everything you can find there. We're pretty sure that your needs and requirements for your projects will be given to you. You will never feel disappointed because our site is user-friendly. Moreover, if it happens that what you need can't be found on our display, then don't be reluctant to contact our customer service representatives. They will assist you with your queries and concerns.