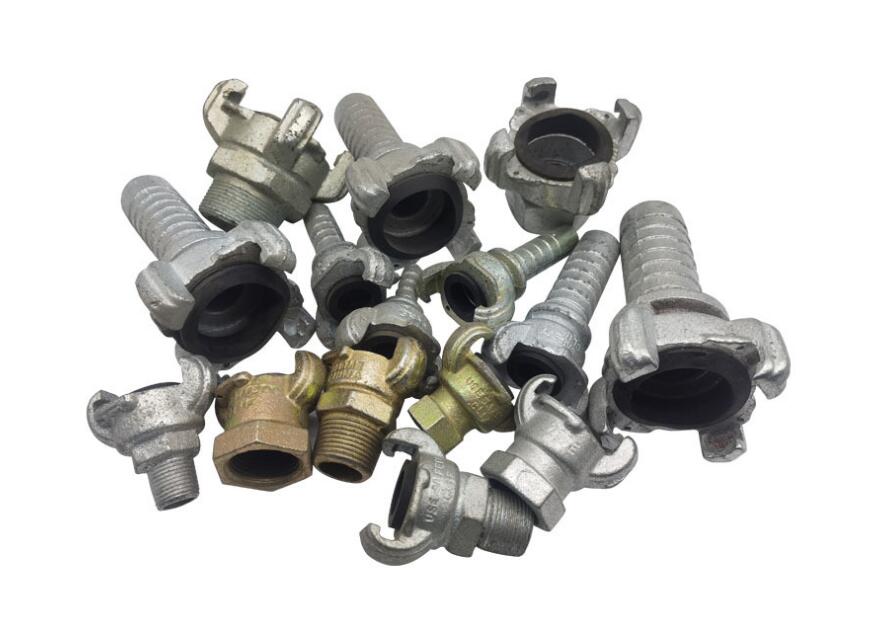 Universal Coupling
Do you want to use some couplings for your specific projects? At BR Industry, we have a wide range of coupling types that you can use for any upcoming projects you have. We have the so-called "universal coupling" that serves as a mechanical assembly connecting the rotating shafts' intersection. Universal coupling is utilized for transmitting power, motion, or even both.
The most prominent and simplest type of universal coupling, sometimes referred to as "universal joint," is called Hooke joint or Cardan joint. It is composed of two yokes that can be found on every shaft. It is connected by the cross-shaped intermediate members called "spider." The angle which you can see on these two shafts refers to the operating angle. Typically, this is found in operation.
Universal coupling is said to be important to specific projects — constructions or manufacturing. So, if you need to use this product for your upcoming work, then it is important to consider buying a high-quality type of it to ensure durability and versatility.
In this regard, we would like to offer you the premium quality of universal couplings which we launched in the market. We have several types of couplings that would be suitable for your needs and requirements. However, it is essential to know first the uses and significance of the product to fully acknowledge its benefits. Check out the succeeding discussions and explore everything that would help you in finding the best supplier in the world.
Universal Coupling — Its Uses and Significance
Our company offers a wide range of universal couplings in the market. You may know various structure types, including hinge type, tripod type, three-pin type, trigeminal type, ball-hinged plunger type, bump type, ball type, ball cage type, cross shaft type, and others. With these structure types, the cross shaft type is the most prominently used coupling by many people. Then, next is the ball cage coupling type.
This universal coupling has different uses and significance to all its users. With our best deals and offers pertaining to universal coupling, you can surely have the following benefits:
Helps you to disconnect pipes for maintenance and repairs easily
Proper connection of shafts while holding them properly
Can link shaft units that are separately manufactured (for example, generator shaft and a motor shaft)
Compensates for the misalignment of the connected shafts
Introduces mechanical flexibility
Reduces and absorbs shock load transmissions from 1 shaft to another type of shaft
Provides protection against some overloads
Changes the characteristic vibrations of the rotating members once needed
With the help of our high-quality universal coupling, you can easily do or perform those things. Thus, it gives you the opportunity to finish your tasks easier and with great convenience.
Where to Find the Best and Premium Quality Universal Coupling?
Finding the best and good quality universal coupling would be a daunting task, especially if there are numerous suppliers and companies that offer this product. But to give you a hint or idea on where you can find the right one for you, it is advisable to visit BR Industry online. There, you can surely have the best types of couplings you may need for your works or projects. Rest assured that you can choose the ideal one for you since they have numerous selections types good for any project.
How to Choose an Ideal Universal Coupling for the Project?
If you are about to choose a universal coupling for your project, it is always nice to consider a good universal coupling. But what makes it good? Here are the following requirements:
ü Easy to dismantle and assemble
ü Can transmit 100% full power from 1 shaft to another shaft without power losses
ü Can hold the shaft in a perfect alignment
ü Able to reduce or absorb vibration and shock during the power transmission
If you want to end up choosing the best products for you, then BR Industry is indeed the right option for you. So, try now our products & services, and experience the benefits that you're looking for!