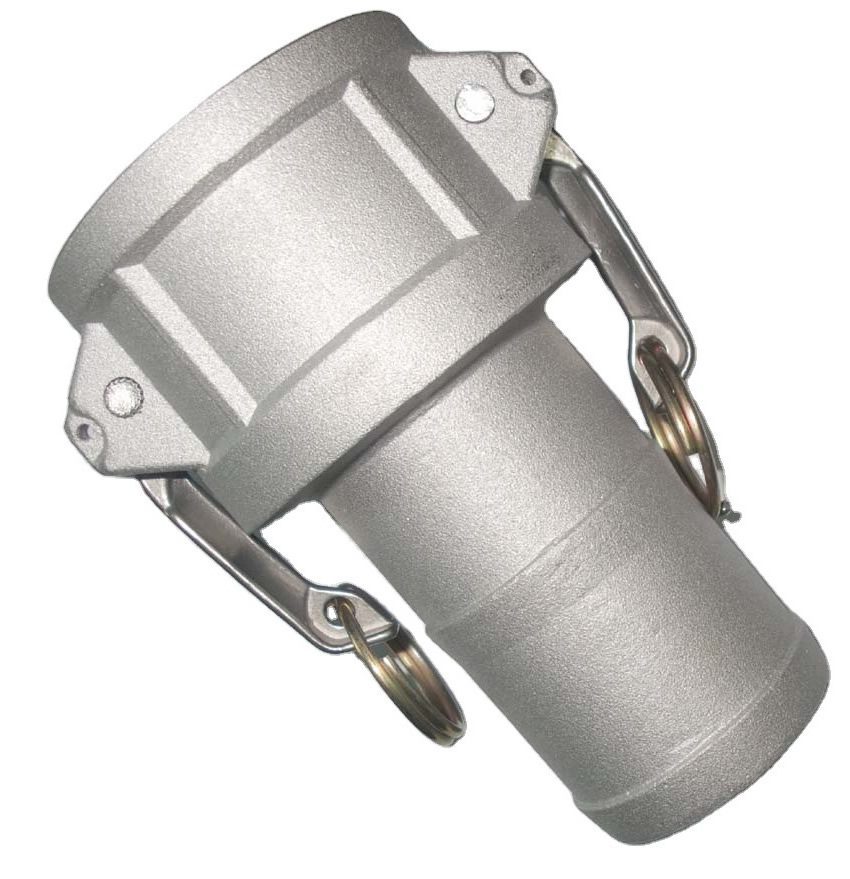 Why Our Camlock Coupling Company is the Preferred Choice for Industry Professionals
In the vast realm of industrial manufacturing, there stands a beacon of innovation, quality, and commitment: CasterMetal. Not just any ordinary provider, we cater to the specialized needs of the sector with a suite of diverse offerings ranging from sand casting to advanced machining services. Through unwavering dedication to superior quality and an ever-evolving portfolio of services, CasterMetal is the preferred partner for industry mavens across the globe.
Historical Excellence and Innovation
A Journey from Inception to Leadership
Founded on the pillars of innovation and excellence, CasterMetal embarked on its voyage to redefine the manufacturing realm. Our journey from a modest start to becoming a prominent player on the global stage has been marked by an unwavering determination to stay ahead of the competition. Pioneering methodologies, embracing technology, and nurturing talent have been the cornerstones of our growth story.
The Evolution of Our Offerings
Just as metals transform to offer strength and utility, so has our range of services over the years. To cater to a broader clientele and stay attuned to industry demands, we've incorporated advanced processes like shell molding and enhanced our forging capabilities, ensuring that our customers receive the best in class.
Comprehensive Services Under One Roof
Sand Casting
Sand casting, one of the oldest and most versatile casting methods, holds a special place in our portfolio. We create detailed and robust components for various industries by pouring molten metal into sand molds. What sets CasterMetal's sand casting apart? Precision: Our meticulous approach ensures each cast is flawless, down to the minute details. Scalability: Our state-of-the-art facilities allow us to handle projects of any magnitude. Versatility: With sand casting, we cater to various sectors, from automotive to aerospace, showcasing our prowess.
Shell Molding
An advanced derivative of sand casting, shell molding offers tighter tolerances and superior surface finishes. At CasterMetal: We' ve embraced cutting-edge techniques, ensuring dimensional accuracy. Our expert team meticulously prepares resin-coated sand molds, ensuring perfect casts every time. With shorter lead times and impeccable quality, our shell molding services are second to none.
Forging
There's a reason forging has stood the test of time in the manufacturing sector. Compressive components of unparalleled strength and integrity are born by deforming metal under compressive force. At CasterMetal, Our forging techniques range from traditional hammer to advanced press forging. Metals aren't just shaped but refined through our processes, enhancing their innate properties. Serving industries from automotive to defense, our forged components guarantee resilience and performance.
Machining Services
Precision is the essence of machining, and at CasterMetal, it is a doctrine. Our commitment: Utilizing the latest Computer Numeric Control (CNC) tools, we ensure every cut, drill, and mill is perfect. Our infrastructure can handle it all, whether it's prototype development or mass production. Our team, a blend of seasoned experts and young talent, ensures each component is perfectly crafted, meeting industry standards and exceeding expectations.
Camlock Coupling: A Flagship Offering
At the intersection of precision engineering and practicality lies the camlock coupling, an innovation that is indispensable in industries requiring fluid and granule transfer. Why do industry professionals swear by CasterMetal Camlock couplings? Superior Materials: Our couplings are crafted from the best alloys to guarantee longevity and performance. Innovative Designs: With ergonomics and utility in mind, our camlock couplings ensure seamless operation. Versatility: Suitable for many applications, from petrochemicals to food processing. Safety First: Our couplings are rigorously tested, upholding safety standards and safeguarding operations and personnel.
Quality: A Non-Negotiable Commitment
In the manufacturing world, quality isn't just a buzzword; it's the essence of trust, durability, and high performance. At CasterMetal, we've realized and embedded this philosophy at the core of our operations.
Unwavering Quality Control Measures
Quality control at CasterMetal is a meticulously orchestrated symphony. Every production stage, from acquiring raw materials to the final product, is meticulously monitored and evaluated for quality control. We utilize state-of-the-art equipment and techniques, such as spectrometry for material analysis and non-destructive testing, ensuring that every product aligns with our high-quality benchmarks.
Case Studies: Demonstrating Quality in Action
Consider our recent partnership with a leading automobile manufacturer. They approached us with a challenging requirement: crafting a component that could endure high-stress environments. Leveraging our advanced forging process and quality-centric approach, not only did we deliver on the specifications, but the resulting product exceeded their performance expectations, further solidifying our reputation in the industry.
Testimonials: The Voice of Our Partners
" Our collaboration with CasterMetal has been exceptional. Their unwavering commitment to quality is reflected in every product, ensuring seamless integration into our operations." – Director, Leading Aerospace Company
Advanced Technology and Infrastructure
Staying ahead in the manufacturing domain mandates more than just expertise; it necessitates a fusion of talent and top-tier technology. This is where CasterMetal's prowess truly shines.
State-of-the-Art Infrastructure
Nestled in our expansive facility lies a hub of innovation. From cutting-edge CNC machines for precision machining to advanced forges, our infrastructure embodies modernity and efficiency. This amplifies our production capacity and ensures that every product resonates with our commitment to excellence.
The Role of Technology in Upholding Quality
Incorporating technology into our operations isn't about following a trend; it's about optimizing our processes. Our investments in technologies like real-time quality monitoring systems and 3D modeling software for prototype design ensure we deliver consistent, high-quality outputs. Furthermore, our embrace of digital solutions like IoT for predictive maintenance reduces downtime, ensuring timely deliveries for our clients.
Continuous Advancements: The Path Forward
The manufacturing landscape is ever-evolving, and so is CasterMetal. Our dedicated R&D wing constantly experiments, refines, and innovates, ensuring that we're always a stride ahead in product quality, process optimization, or customer satisfaction.
Customer-Centric Approach
At CasterMetal, while metals and machines are our tools, people and relationships are our priority.
Dedication to Satisfaction
We believe that a product is complete with post-sales support, no matter how impeccable. Our customer service team is committed to addressing every query, feedback, and concern professionally and promptly.
Building Lasting Relationships
Our journey with a client doesn't end with a transaction. From offering insights during product development to assisting in maintenance, our holistic approach ensures that our clients view us as a vendor and a trusted partner. This philosophy is perhaps why our client retention rate is above the industry average.
Environmental Consciousness and Sustainability
In an age where sustainability is more than just a virtue; it's a responsibility, CasterMetal is proud to be at the forefront of green manufacturing practices.
Our Green Initiatives
Our eco-friendly initiatives are multifaceted, From waste management to reducing our carbon footprint. we've invested in efficient recycling systems, ensuring minimal wastage during production. Furthermore, our energy-efficient machinery reduces emissions, contributing to a cleaner environment.
Sustainable Sourcing: Quality Meets Responsibility
We ensure that our raw materials are sourced responsibly. Collaborating with suppliers who align with our sustainability ethos ensures that our products aren't just high-quality but also environmentally conscious.
The CasterMetal Advantage
CasterMetal stands as a beacon of trust, innovation, and excellence in the vast ocean of manufacturers.
Unique Selling Propositions: Why Choose Us?
Comprehensive Services: From sand casting to machining, we offer it all, ensuring clients have a one-stop solution. Unwavering Quality Commitment: Our products aren't just about durability; they're about performance, safety, and precision. Client-Centricity: We believe in building relationships, ensuring each client feels valued and supported.
In manufacturing, where precision meets passion, CasterMetal emerges as an industry leader. Our dedication to quality, innovation, and client satisfaction makes us the preferred choice for professionals across sectors. As we continue our journey, pioneering and redefining industry standards, we invite you to be a part of our story, to experience the CasterMetal difference firsthand.